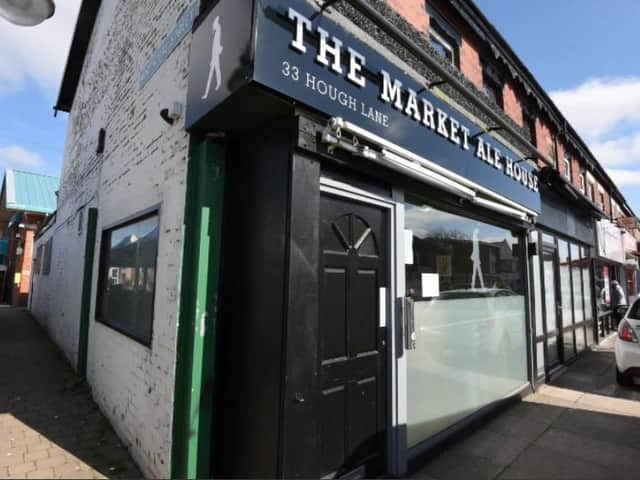 The Market Ale House was Central Lancashire's first micropub.
Owners of the Market Ale House, next to the entrance to the Leyland's market hall, have applied for a change of use for the adjacent unit with plans to knock through and create a bigger area for drinkers.
The Market was the first micropub in the area when it opened in December 2013 and sparked a boom which has since seen at least 18 opening in Preston, South Ribble and Chorley, with more in the pipeline.
Father and son Nigel and Adam Godwin, who also run the Plug and Taps (inset) in Lune Street, Preston, have taken over the former Galloways bakery shop next door to create a 221 square metre pub.
The micropub has plans to knock through into the former bakery shop next door.
They intend to increase the bar's staff from five to seven and have asked South Ribble Council if they can open the premises between 11am and 1am Monday to Saturday and 11am to midnight on Sundays and Bank Holidays.
The Market Ale House also wants to increase its outdoor seating area.
The pub is on the corner of Hough Lane and Northcote Street, which was originally the entrance to the former Leyland Motors North Works.
It was voted 2016 Cider Pub of the Year by the Campaign for Real Ale (CAMRA) Central Lancashire branch.
The company's other micropub, in Preston city centre, has been closed for a year due to the Covid pandemic and improvements have been taking place there with a view to reopening in May once the Government restrictions on pubs indoors are relaxed.