Cost of living: Money-saving advice issued to all pet owners as household budgets are squeezed
New research reveals almost half of pet owners are worried about how they'd afford to pay for vet bills if their pet fell ill or became injured – increasing by 17 per cent since last year.
Watch more of our videos on Shots! 
and live on Freeview channel 276
Visit Shots! now
The data comes from a report by leading vet charity PDSA - which is providing frontline support for desperate owners, as more and more struggle with the cost of living crisis.
The charity's 2022 PAW Report also highlighted that a worrying 61 per cent of cats and 39 per cent of dogs were uninsured, meaning thousands of owners could find themselves in financial trouble with an unexpected vet bill should the worst happen.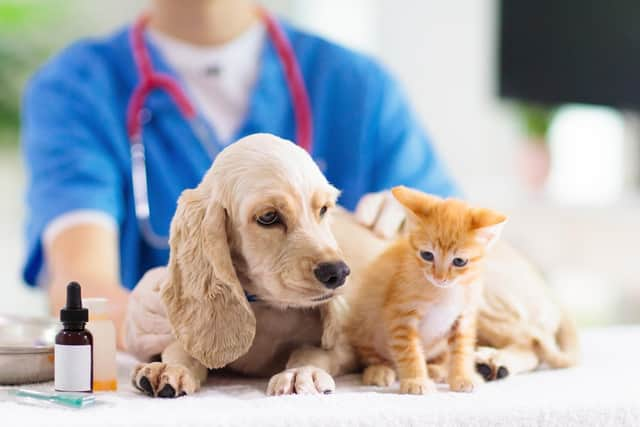 With the cost of living not set to ease any time soon, PDSA Vet, Claire Roberts, shares her expert tips to save money when caring for your pet.
Claire said: "The cost of living continues to rise, with daily essentials out of budget for millions of people. Our latest PAW report found many people are already reducing their energy consumption to ensure they can care for their pets. We know there are certain expenses associated with pet ownership that can't be avoided, including food and treatment costs if they should fall ill or become injured. However, there are still ways to reduce your pet-related outgoings while maintaining your furry family member's health and happiness."
Prevention is better than cure
One of the best ways to safeguard your beloved pet and avoid unplanned costs for medical care is to keep on top of their preventive healthcare.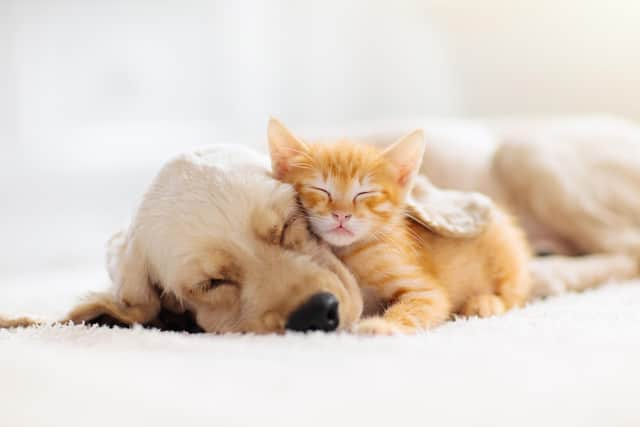 Cutting back on pets' annual booster vaccinations or regular flea and worming treatments may appear to save money in the short-term, but avoiding these measures puts their overall health at risk. Not only this, but if they do become ill as a result, the subsequent treatment is likely to cost substantially more than the preventive options.
Likewise, neutering your pet prevents unwanted pregnancies, reduces the likelihood of them developing some serious illnesses and can lessen certain behaviours like spraying, aggression and roaming.
Don't ignore insurance
If your pet does become ill or injured, insurance can ensure any treatment they need will have less of an impact on your finances. The monthly cost of insurance will depend on a range of factors, including the level of cover as well as your pet's breed and age.
Cheaper policies are often 'accident only' and may not cover anything illness-related, while more expensive lifetime policies tend to provide cover for any accidents or illnesses (though they don't usually cover vaccinations or other preventive treatments) as long as the policy is continued, without a break. So make sure you read the small print carefully.
When considering insurance, we always recommend researching any breed-related illnesses your pet may be prone to, that way you can review which policies cover those, for extra security.
Watch the pounds
It's important to monitor your pet's weight and take action if they are gaining extra pounds – this will help avoid weight-related health problems which can require costly lifelong medication. The best way to help furry friends maintain a healthy weight is by incorporating daily exercise into their routine and ensuring they eat a complete, well-balanced, nutritious diet. Treats should also only make up 10% of your pet's daily food allowance, which is also a great way to cut back and save, if you are over-indulging your pet with snacks!
Buy in bulk
Pet food is typically more cost-effective when bought in larger quantities, with bargains to be had by shopping around.
If your financial situation means that you are considering switching to a cheaper food, make sure you choose one labelled 'complete' – a nutritionally balanced diet is vital in supporting pets' overall health and helps to avoid potentially costly medical treatment in the long term.
Learn to groom your pet at home
Grooming costs soon add up, especially for long-haired pets or those with tightly-curled coat types, such as Poodles and their crosses. Brushing regularly can also help you spot any skin problems before they develop into anything more serious.
There are lots of free resources that offer cost-saving tips and advice on maintaining your pet's health available on the PDSA website. Personal circumstances can change at any time and if you do find yourself struggling to afford your pet's veterinary care, see if you are eligible for free or low-cost support by using the charity's eligibility checker.
PDSA relies on donations to deliver life-saving treatment to hundreds of thousands of pets across its 48 Pet Hospitals in the UK. To help keep families together, the charity is urgently calling on the public's support more than ever to prevent vulnerable people having to make a truly heartbreaking decision.