These were the best restaurants in the north west in 1975, according to the Lancashire Evening Post's 'Gourmet' page
Forget Trip Advisor, your trusty LEP was giving you lists of top eateries as far back as 1975.
Sunday, 5th January 2020, 5:00 pm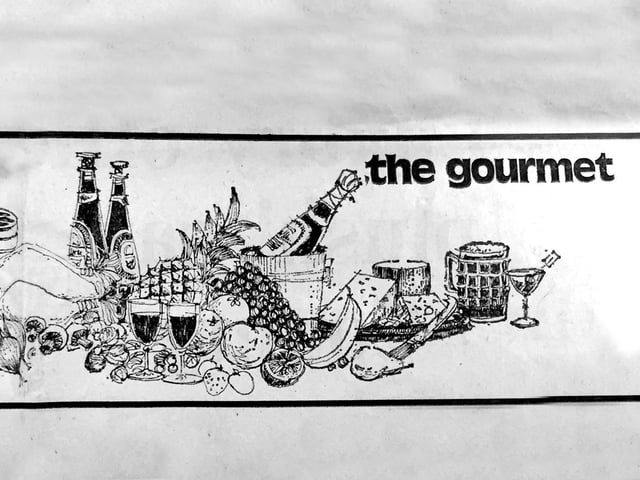 The LEP's Gourmet page
A loyal reader unearthed a fascinating page while clearing out her mum's flat, and it makes for interesting reading:
"The formal informality of picturesque Rivermede is a magnet that attracts overseas visitors as well as devotees from the Preston area. Girls in flowing dresses attentively serve you"
"As well as the Toby Bistro set menus, which consist of five starters, four main courses and five sweets, there is a full range of Bass Charrington beers available as well as wines by the litre"
"Revive your zest for living at Burnside of Bowness! From now until March 31 you can enjoy a Reviver Holiday Weekend (Friday evening to Sunday evening) all for 13.50"
"An eighteenth century farmhouse transformed into a restaurant without destroying its old charm. Imaginative dishes served by friendly staff together with beautiful glassware and silver"
"It's star-studded and it's got everything. An attractive bar and a Plus Personality all of its own for such stars as Mike and Bernie Winters, Dave Allen and Wilma Reading all dine there"
"Kismet. The very name tells you that your taste buds are not to be tempted by any typical English meal. Kismet challenges you to try something new to the unadventurous English palate!"
"You'll love the place, oak beams linking quaint alcoves lined with paintings and antique copper and brass. Go gourmet Continental. Go Shireburn Arms"
"You will enjoy its superb dishes, its pure luxury (silver service and table telephones) and being richly entertained as you relax with a pre-dinner drink in the intimate cocktail bar".
"The setting: an elegant Georgian house. The atmosphere: quiet and intimate. The name: The Hillside Restaurant, a beautiful place that captures the spirit of an elegant age"
"Situated on the edge of the picturesque village of Chipping, this free house offers superb food and service, be it an intimate dinner for two, or a gala occasion for 150. Telephone: Chipping 316"
"Personally supervised by the Topping family, this is the beautiful Grillroom so well known by local gourmets. Nothing is too much trouble, Renzo will look after you, and nothing is too expensive"
"The prime Scotch beef served is equal to 'the fatted calf' of yesteryear: Today the menu is much larger with such specialty dishes as Duckling with peach brandy sauce and Trout Cleopatra"
"One of the pleasures of dining out is that you can vary the venue as well as the menu. You look for something different - something new. And the newest place to challenge the palate is Cuerden Manor"
"Some say: "We think they are the best in Lancashire". Others, more positively say "We know they are the best in Lancashire". And the delectable dishes so deservedly praised are beautifully served"
"Situated at the foot of Beacon Fell, Ye Horns Inn, built in 1872, can boast the finest home made soup and roast duckling in the North. Cooked by the proprietors, it is worthy of its reputation"
"The best hotel site in Britain - that's the distinction given to the Tickled Trout. Choose an eveing meal, expertly prepared, and served, for 2.50, or the Fisherman's lunch for just 1.50