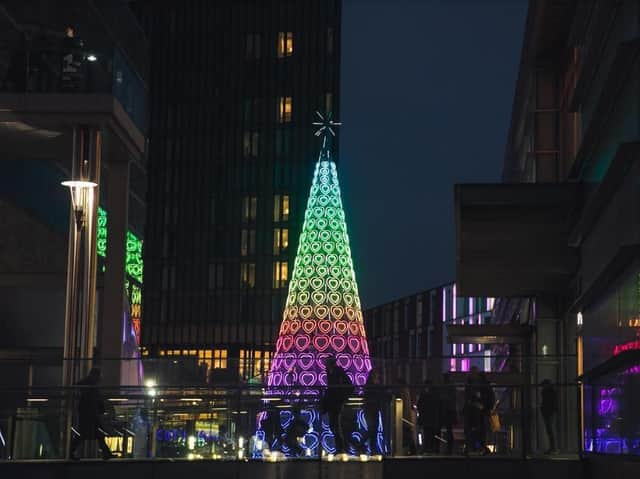 Christmas is coming to Liverpool ONE
Christmas is all about feeling the love and making people feel special – and this year, more than ever, you don't need a reason to do this.
Liverpool ONE is the perfect place to visit in the run up to Christmas – and the award-winning retail and leisure destination is today offering a family of four the chance to win a VIP experience.
There is no pressure to take the prize immediately – just when you feel safe to do so. This amazing prize package can be taken any time up until April 30, 2021.
With more than 170 stores, including big name brands such as Hamleys, The White Company and the only Beauty Bazaar Harvey Nichols in the country, Liverpool ONE really is the perfect place to visit for the ultimate family day out.
With its wide boulevards and open air atmosphere, it is a retail and leisure destination where you are guaranteed to feel safe.
And with an array of restaurants to suit every taste, including the family favourite, Gourmet Burger Kitchen, you won't be short of places to choose from.
With its close proximity to the waterfront and its spectacular views across the River Mersey, a trip to Liverpool ONE really makes for a fantastic family day out.
For your chance to win the ultimate VIP family trip, simply answer the following question:
Q: Across which river does Liverpool ONE enjoy spectacular views?
Email your answer to [email protected] with LIVERPOOL ONE in the subject field. Add your name, address, and phone number. Closing date for entries is midnight Friday November 6 2020.
One family of four will receive:
• A two bedroom apartment and overnight stay at Bridge Street Apartments at Liverpool ONE
• Free parking at Q Park – the city's most central car park
• A meal for four to the value of £60 at GBK
• A family pass to the value of £75 to National Museums Liverpool
• Afternoon tea at the Hilton Hotel, to the value of £66