Review: Volkswagen Golf GTE
Want a performance car that doubles as a practical family hatchback? Then the Volkswagen Golf GTE may be just the thing, says Julie Marshall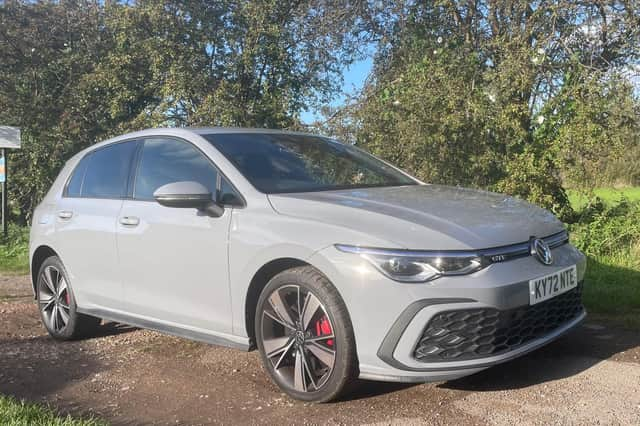 Having a performance car to play around at weekends is all well and good but in these days of heightened environmental awareness sometimes you have to look at the bigger picture.
A case in point is the Volkswagen Golf GTE which is a halfway house between a regular Golf and the much sportier GTI.
The original Golf GTE was launched back in 2014 and was the first electrified performance model from Volkswagen.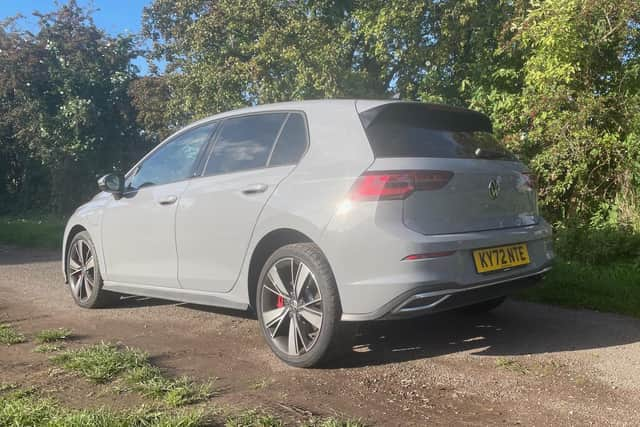 It packs up to 242bhp and is as much of a hot hatch as it can be without being a trackday toy.
The GTE is a plug-in hybrid and, providing you have the necessary infrastructure and can charge up every day, it is also a very economical way to carry on.
The battery range is around 40 miles and charging time on a domestic supply is 4-5 hours so the GTE is great as a workaday commuter car. It is set to always start on electric power alone if there is enough charge in the battery so it makes for a silent getaway
The 109bhp electric motor works independently of the 1.4-litre petrol engine or in conjunction with it and the whole set-up is smooth and responsive.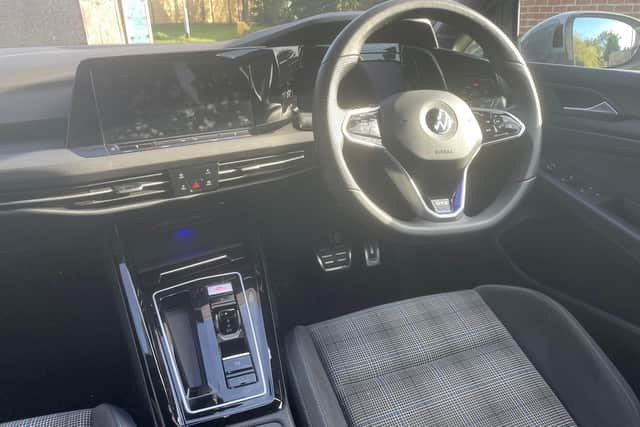 The best experience is when you still have power in the batteries - once they are depleted the 242bhp drops to 148bhp which is still a decent amount and does not really spoil the drive unduly.
The interior of the GTE is smart and tastefully executed. We particularly liked the subtle tartan seats.
As with the majority of Volkswagens the controls are via the 10in touchscreen and touch sensitive buttons - VW call it Innovision - and it takes some getting used to. I'm afraid I'm a Luddite and prefer buttons and switches for some of the functions, at any rate.
It's best to spend a bit of time getting to know how things operate before you set off or you'll find yourself having to pull over in a layby to operate the climate controls!
We didn't have one fitted to our car but one option is a voice recognition system which will, we are told, for example, turn on the heated steering wheel if you say your hands are cold - genius.
Standard features on a GTE make for a long list but, suffice to say, they are pretty impressive. LED lighting throughout including LED matrix headlights, a full swathe of traffic alerts including a warning system for encroaching traffic both side and rear, adaptive cruise control and parking sensors. Ours had a £330 additional rear-view camera which was a nice bonus. Other additions included a winter pack with heated front seats and windscreen washer jets; and 18in alloys for £670.
Seating for four is comfortable, five at a pinch and the boot is a practical 273 litres.
Storage is plentiful: two cupholders in the front and two in the rear, decent-sized glovebox and centre console. There are a couple of USB-C sockets and two mobile phones can be paired at the same time.
Price: £40,510 (£43,120 as tested)
Engine: 1..4-litre petrol plus electric motor
Transmission: six-speed DSG