Review: Skoda Octavia vRS
It may be a hot hatch but the Skoda Octavia vRS is a great all-rounder, writes Julie Marshall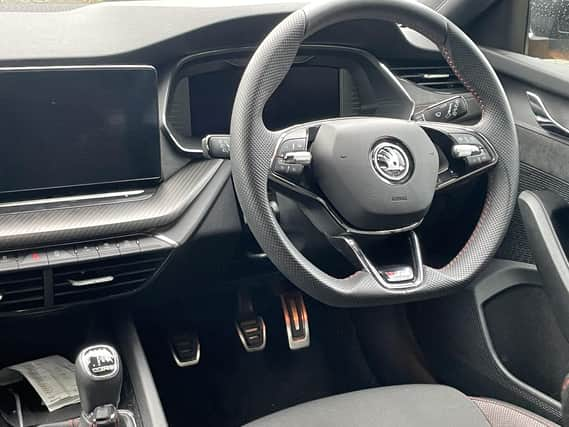 Two years ago Skoda celebrated the 20th anniversary of vRS - the three little letters that, once added to its cars, signify there is something special to be had once you get behind the wheel.
We tested a vibrant orange metallic Octavia vRS - a hot hatch masquerading as an estate car: the boot has a massive 600 litres of space, expanding to 1,500 litres with the seats folded down.
Hot hatch it may be, with a 0-62mph time of 6.8 seconds, but the Octavia vRS is also very forgiving and whatever speed you're driving at or type of road you are travelling along, it is comfortable, willing and a great all-rounder.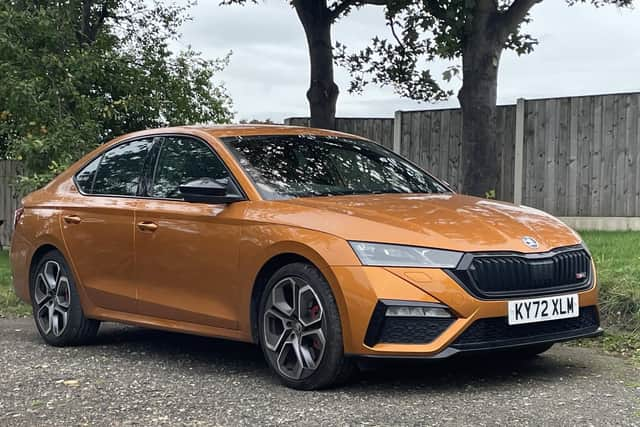 Many hot hatches have such a stiff suspension that driver and passengers can feel every bump in the road and the novelty can soon wear off. In the Octavia vRS it is firm but not unduly so.
Keeping it at legal speeds on urban roads is easy - even the new 20mph zones. But put your foot down and it's soon obvious just how much fun there is to be had.
There are a number of engine and transmission options. We tested the front-wheel drive two-litre petrol with a six-speed manual delivering 243bhp which made for the perfect combination. But there's also a two-litre 198bhp turbocharged diesel and a two-litre hybrid option with a 1.4-litre petrol engine and an electric motor combination.
There's no mistaking you are in the vRS as opposed to a standard Octavia. The badge appears both inside and outside the vehicle: back, front, kickplates, gear lever, steering wheel and seat backs. The brake callipers on the 19-in alloys are red.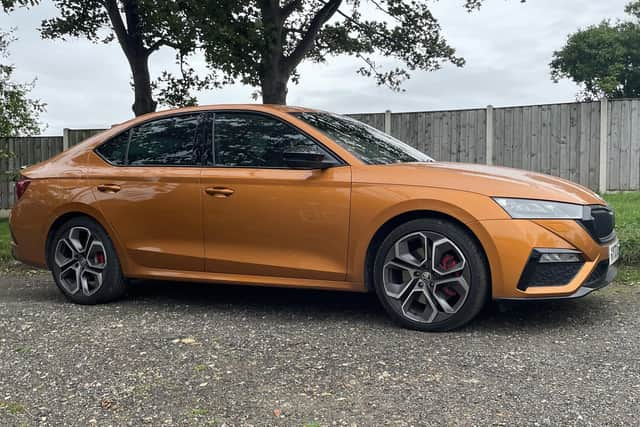 The front end really gives the game away though with its jet-black grille, large air intake and lower suspension.
The interior is familiar to anyone who has driven a member of the VW family in recent years. Most of the controls are accessed via the large central touchscreen and it pays to spend a bit of time finding your way around.
Some controls are still available on the sports steering wheel which is helpful.
Storage compartments are well-placed and there are plenty of them, including a deep cubby box under the armrest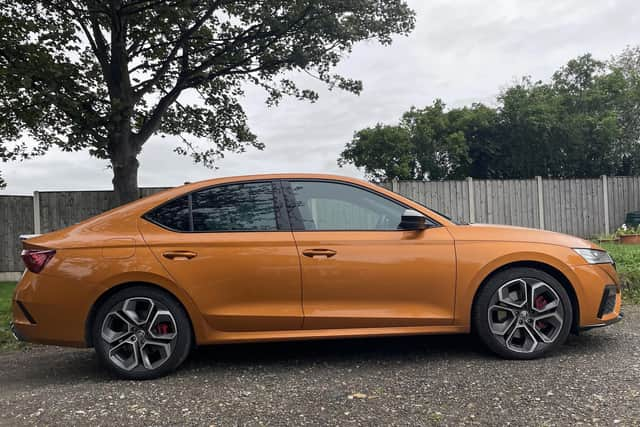 As well as the massive boot there is plenty of room for passengers with five adults able to sit comfortably and stretch out their legs.
It's also easy for the driver to get comfy with plenty of seat and steering wheel adjustment.
The vRS is obviously more than the standard Octavia. The model we tested has a recommended on-the-road price of £33,945 and with the fitted options: dynamic chassis control (£995); orange metallic paint (£390) blind spot detection (£535); heated front seats (£510); wireless charging (£355); rearview camera (£435) and space saver spare wheel (£195) this stacked up to £37,360.
Official fuel consumption figures are 40-7-40.1mpg. We averaged out at 32mpg over a week but we didn't hang about and I reckon it would not be too difficult to get close to the posted figure with a lighter right foot.
Price: £33,945 (£37,360 as tested)
Transmission: six-speed manual
CO 2 emissions:157-160g/km