Review: Nissan X-Trail
There's a lot of clever technology built into the latest X-Trail, says Julie Marshall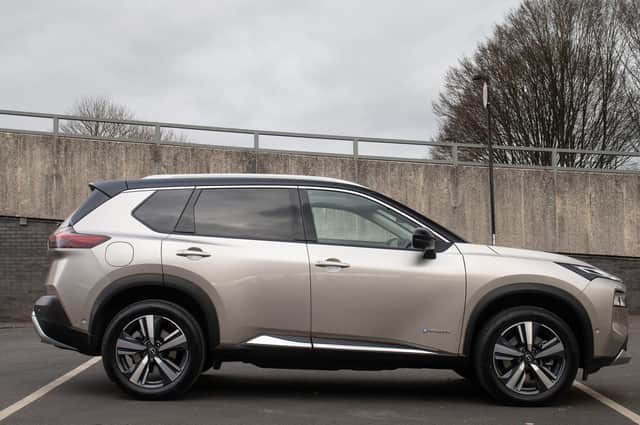 A jury made up of 63 female motoring journalists from around the world gave the Nissan X-Trail the award of Best Large SUV for 2023.
Earlier this month it was also voted the News UK Family Car of the Year and has picked up a number of other accolades awarded by those in the know.
The X-Trail has been around since 2001 and is now in its fourth generation with almost 8million of them sold worldwide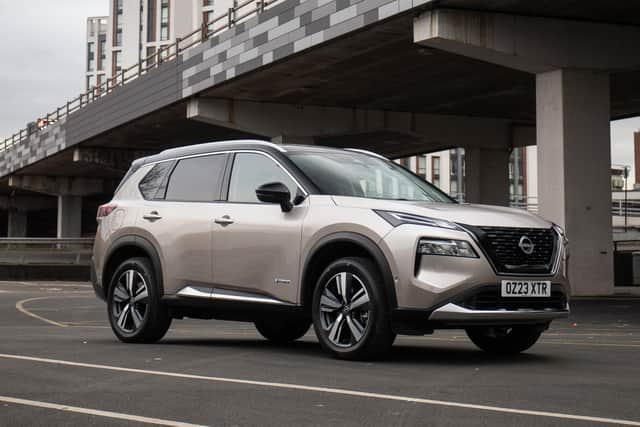 It's a popular choice for families - hence the News UK award.
It has plenty of room to seat five comfortably: there's a seven-seat version but the rearmost seats are only suitable for children and using them severely restricts how much luggage room you have at your disposal.
Rear doors which open up to 85 degrees make it easy to get in and out for those with limited mobility and ensure fitting a child seat is less of a struggle. Some models have in-built sunshades for the rear windows and all have rear charging USBs to join the two in the front.
Storage space is plentiful with large door bins, a cavernous centre console and plenty of other places to stash things. The space for a mobile phone is bigger than in some rivals and will fit even the largest of smartphones. Interestingly Apple Carplay is wireless but you need to connect a cable to use Android Auto.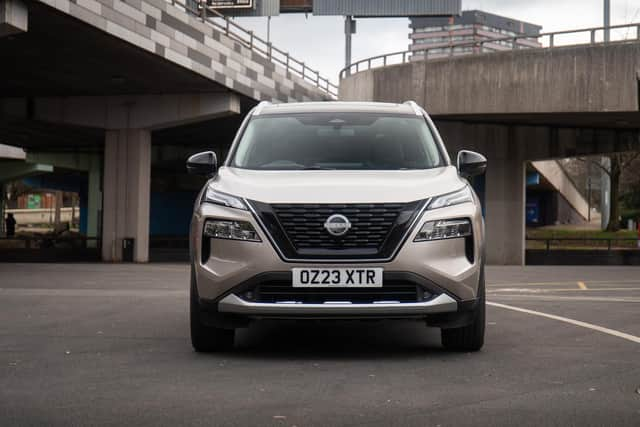 We drove the very clever two-wheel drive e-Power version of the X-Trail. Without going into too much detail it uses an electric motor to power the wheels without having to plug it in to recharge.
The 1.5-litre petrol motor acts as a generator and at predetermined speeds it comes into play for extra power. Combined MPG is an official 48.7mpg and we got close to that with an average of 44mpg - not something that happens often.
The inclusion of the electric motor gives almost instant power when the driver engages the accelerator and goes on to give a smooth and pleasant ride.
If you want a bit more power then there's always the e-Power e-4orce which is all-wheel drive and has two electric motors.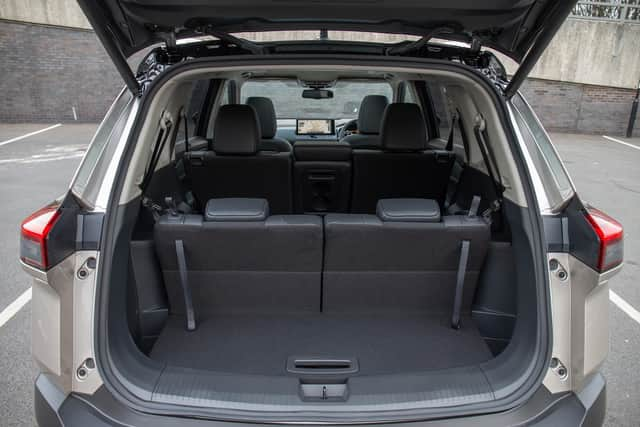 X-Trail looks good with a purposeful front end and an upside-down configuration of lights - side lights at the top, headlights at the bottom - but it works well. The exterior trim in our test car was black but higher-up specs get chrome - I actually prefer the black.
Safety and security are high on the X-Trail's list of attributes. The all-around camera is a really great feature, as are the plethora of alerts warning of pedestrians and cyclists, driver fatigue, lane departure, overtaking vehicles and other moving objects. Traffic sign recognition is another useful addition as is intelligent cruise control and speed limiter and rear and front parking sensors.
Many of the cockpit controls are controlled by the 12.3in display but a comforting number are accessed from chunky knobs and easily accessible switches underneath the screen and on the steering wheel.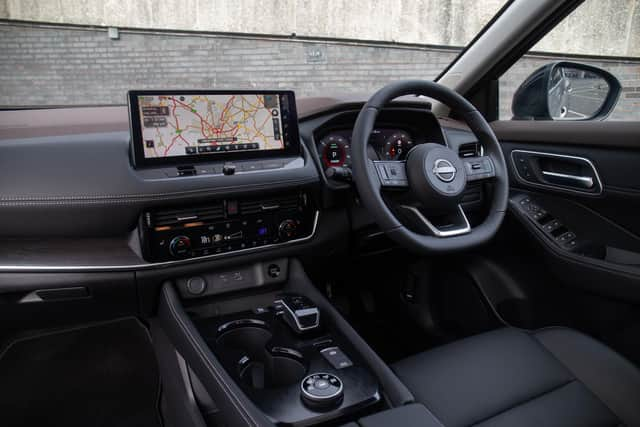 Nissan X-Trail N-Connecta e-Power
Price: £36,530 (£37,275 as tested)
Engine: 1.5 VCR turbo e-power
Transmission: Seven-speed CVT