Review: Mini five-door hatch Cooper Resolute Edition
The Mini has come a long way since Julie Marshall first drove one in the 1980s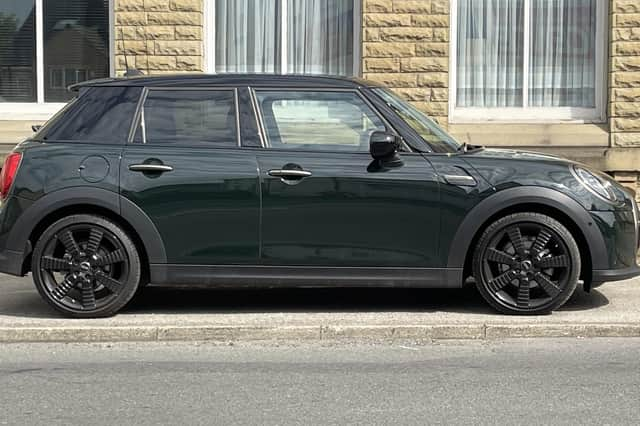 My love of Minis goes back to the early eighties when I was first learning to drive. My aunt had a bright yellow one and, against her better judgment, agreed to take me out in it to practice my fledgling driving skills.
I can still, after more than 40 years, remember her face as we hurtled towards what she suspected were our final moments. At the end of the 'lesson' she staggered out, red faced and traumatised and never took me out again.
I however, was hooked. I loved the tiny little car and a few years later, once I'd passed my test, I was gifted a clapped-out model that was one step away from the scrap yard.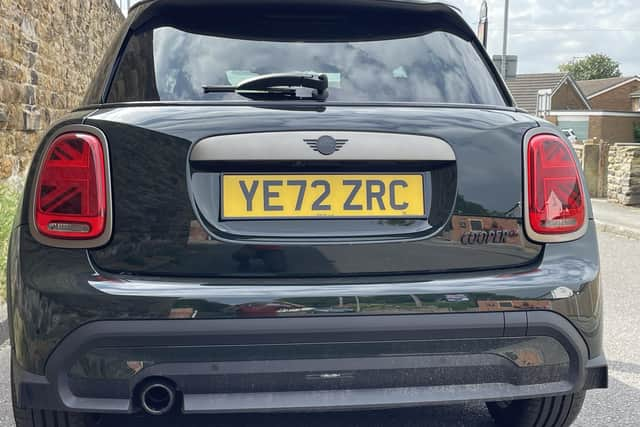 I had to carry a hammer in the footwell to bash the battery terminals which kept coming loose and when it rained, water squirted up through the holes in the floor. We had to part company after just a few months when I realised it was a death trap.
I haven't owned one since but have driven plenty in the intervening years, most of them of the BMW variety - this five-door Cooper Resolute Edition being the latest.
As I get older I gravitate towards the practicality of five-door cars but there are those who feel they lack the style of their three-door stablemates.
The Mini five-door however does not suffer from any lack of good looks. Especially in this special Resolute model.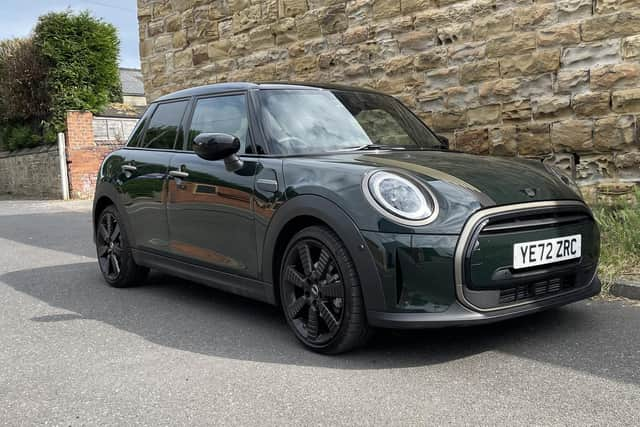 It is painted in Rebel Green which, most of the time looks black. But once the sun comes out, the richness of the colour is revealed. Accentuated with the gold and black stripes on the bonnet and bronze surrounds on the headlights and grille it is quite stunning.
The wheels are a fetching 18in Pulse Spoke Black which also set off the body colour.
The Mini five-door is as practical as a small car can be. The rear seats are adequate for two passengers, with a third, technically able to squeeze into the middle.
The rear seats fold to make a decent-sized boot and the loadbay floor is variable for extra versatility.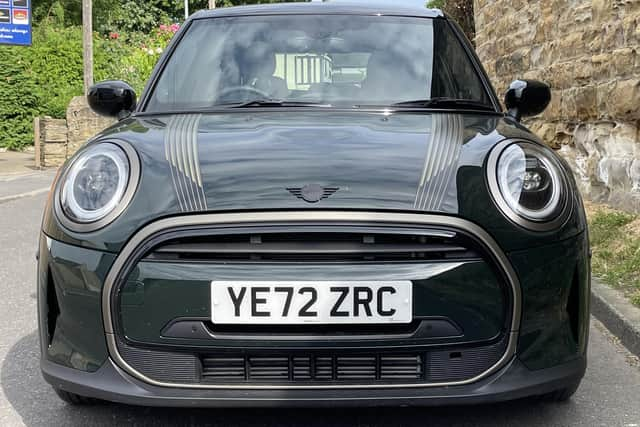 The Resolute branding is found on the steering wheel and the interior with its oversized round infotainment display is 'modern' without looking too gimmicky. It's easy to get a comfy seat and the equipment list is pretty impressive with a rear view camera, front heated seats, parking assistant and front and rear parking sensors, cruise control and automatic air conditioning.
As anyone who has driven a Mini will tell you they are a lot of fun even if the ride quality is not as comfortable as you might like - that's all part of the Mini experience
Putting your foot down propels the little car forward at a pace and it soon gets up to speed - a friend who bought one a year ago confessed he hit three speed cameras in the space of his first week of ownership and consequently is now a lot more cautious.
My only niggle - and I never thought I'd say this - is it would benefit from an electronic parking brake. I kept being caught out and trying to set off with it engaged.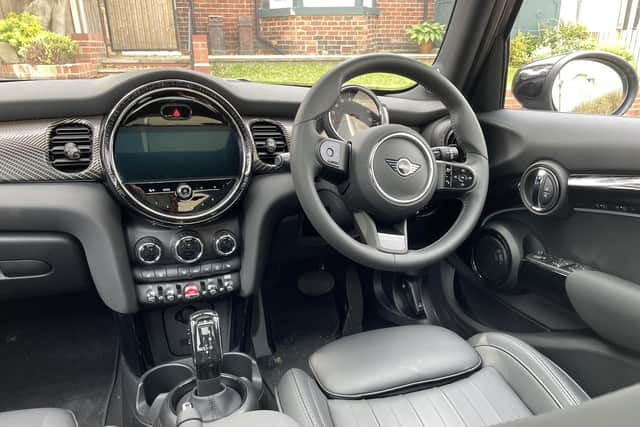 Mini five-door hatch Cooper Resolute Edition
Price: £26,040 (As tested £28,489)