Review: Jaguar F-Type R
Frederic Manby reconnects with a Jaguar F-Type R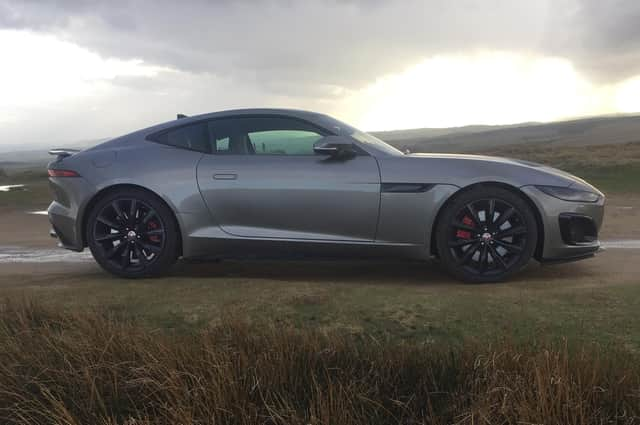 One of my favourite memories was driving a Jaguar F-Type convertible. We started at dusk in the Spanish ferry port of Santander, seething over the border to the Pays Basque town of Ainhoa. It was summer, warm, roof down, and the sun was merging into the smoky horizon.
It was formative bonding, helped by good weather, good company, the Basque lands and food and dry cider in that happier autumn ten years ago. Time passed and a few years ago Jaguar updated Ian Callum's original design, notably with modern, slim multi-lensed headlamps. The radiator grille was revised but it's a moot point whether it looks better. The original was spot-on.
What we have now is the grand finale of this English sports car, dating from that lovely XK120 and straight-six gutsy engines through the first XK series and that 1961 E-Type show stopper to the recent V8 XKs and lastly the F-Type. The era brought Jaguar success in competition, including many important rallies and the famous Le Mans 24 Hour endurance race.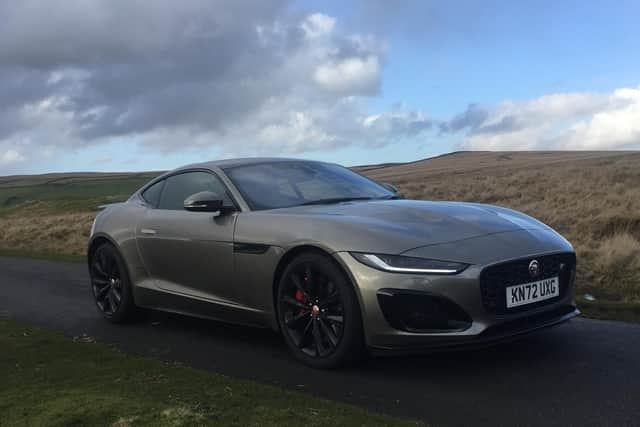 Jaguar is now going through the tricky move over from piston engines to electric motors.
The silky Jaguar I-Pace is already a familiar sight. It has an electric range up to 292 miles and a 0-60mph time of 4.5 seconds. At present the XF and XE are fitted with mild hybrid electric assistance and plug-in hybrid engines. Help could come from its parent, the huge Indian Tata Motors which makes electric cars and is wanting to build a battery factory in Europe. Chatter says the brand is going SUV, on a platform from Austria's Magna. The plan is to switch to electric in 2025.
Jaguar's F-Type may well be doomed. While we wait, Jaguar has brought out celebratory end-of-line models, called 75, the number of years since the arrival of its first sports car, the XJ120 in 1948.
They are sold with 444bhp and 567bhp versions of the supercharged five-litre V8 engine. Here we try the 567bhp coupe, which has all-wheel-drive as standard and is one of the world's really, really quick cars. Its top speed is 186mph and the 0-60mph time is 3.5 seconds. All V8s have an eight-speed ZF automatic gearbox.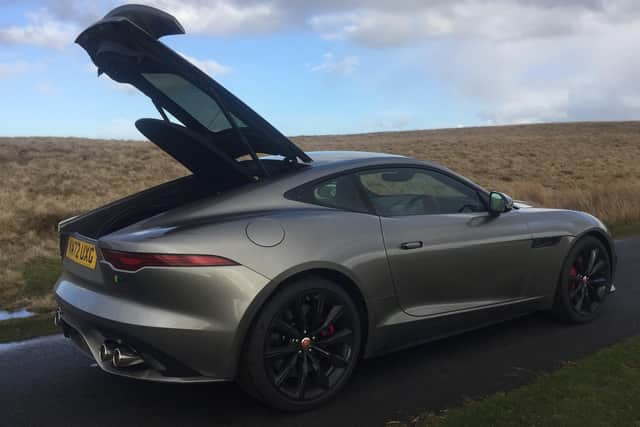 First, an apology of sorts. Our coupe preceded the arrival of the 75 model. There are some differences. The 75s get the options of a special green paint, slimmer leather sports seats and some other cosmetics and 75 badging. On the R models, the green and red decals and now black and grey.
Back in rural and rural Britain a two-seater has some ergonomic hitches, The long doors need extra side space to open wide enough to enter and get out without a squeeze. A parcel net on the rear bulkhead would be useful and the door pockets are skimpy. The central stack has a useful grab rail for the passenger. It all looks harmonious. The information display is now touchscreen but a bit clunky compared to slicker, faster systems in the JLR ranges.
I did like the proper-job large control wheels for the ventilation system. The navigation was accurate and the directions but not the map transfers to the main analogue instrument cluster. I would have expected an automatic parking brake hold when stopped.
However none of this changes the car's joyous dynamics. From the exterior aluminium body to the aluminium suspension castings this still feels and looks a wonderful driver's car. People look. Neighbours may appreciate the default quiet-start mode, Or you can press a button which opens channels in the rear silencer,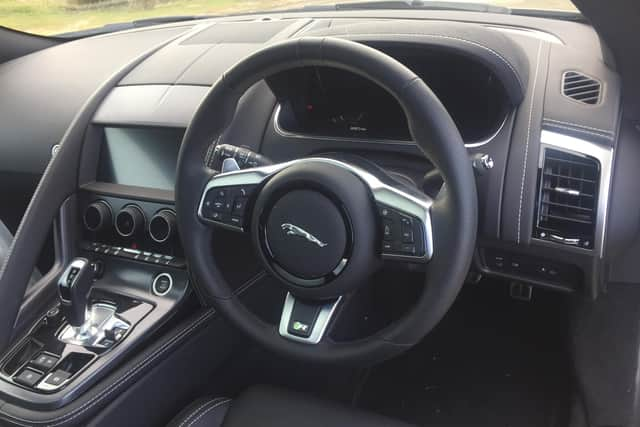 The V8 song is superb, one long, hard roar and within seconds you've gone from zero to 60, 70, then too fast to enjoy legally so take it to a track or behave.
Verdict. Barring clemency, on its way out so buy and keep and enjoy.
It is: Two-seater aluminium bodied liftback coupe or convertible roadster with a choice of four cylinder and eight cylinder engines, with rear or all-wheel-drive. The V8 models are now updated as anniversary 75 models.
Prices from £62,235 for the two-litre 296bhp coupe. The 75 models: the 444bhp blown V8 is £78,330 with rear-wheel-drive and £83,290 with all-wheel-drive. The 567bhp model AWD is a hefty £102,870. Most roadsters carry a £5,590 premium.
Economy: The 567bhp model tested is rated at 26.4mpg and 243g'km. We got 20 to 22mpg.Tank 15.4 gallons.
Performance: 0-62mph 3.7 seconds. Maximum 186mph.
Power: 567bhp and 516 lb/ft torque
Or: Porsche's 911 is the enduring yardstick and has useful small rear seats.