Car review: Citroen C3 Aircross
Julie Marshall drives the smart, stylish and very comfortable Citroen C3 Aircross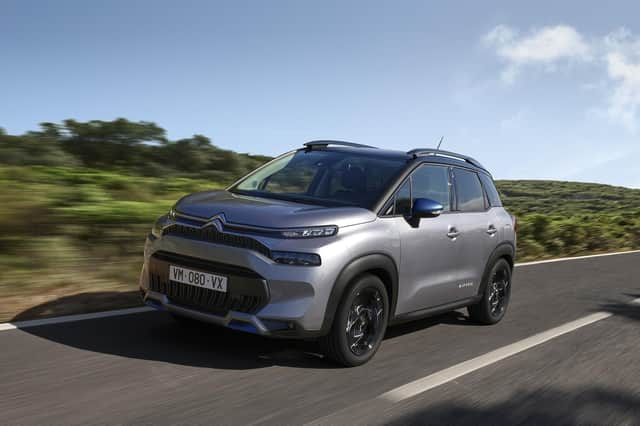 If you want something that stands out from the crowd - or in my case, the supermarket car park - then there is probably going to be a Citroen on your list of possible contenders.
Take the C3 Aircross, for example. It's a smart, stylish SUV that manages to be that little bit more interesting to look at than others in the class.
In this most recent model, some of its most quirky styling cues have been replaced such as the square headlamps which made it look a little odd.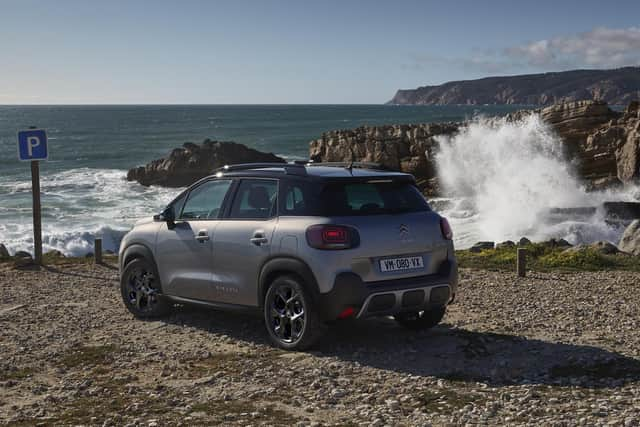 The new ones are much slimmer and more in keeping with the rest of the front end which also features a bigger front grille.
The Rip Curl edition we were sent for testing was added to the range in June 2022.
Rip Curl, for those not in the know, is a major surfing sportswear and equipment brand from Australia.
Rip Curl - the car not the company - is the flagship model of the C3 Aircross line up.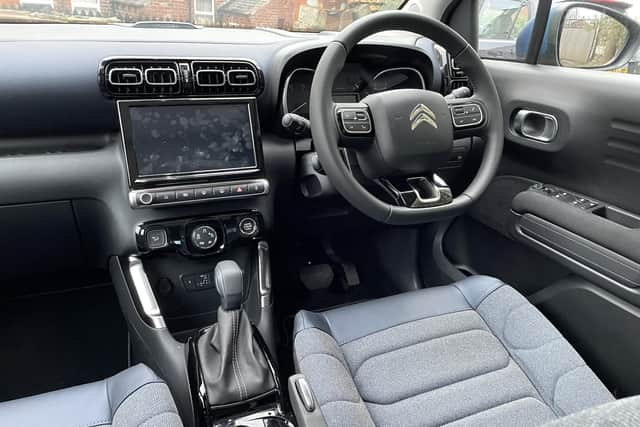 It is based on the existing Shine Plus trim and has been given a few tweaks both inside and out.
The exterior has been enhanced cosmetically with blue skid plate inserts and blue door mirrors. The17in alloys with all-season tyres are presumably to make it easier for surfers to get on and off the beach.
Though as it comes in front-wheel drive only, it's probably not a good idea to contemplate any tricky off-road manoeuvres.
The £300 addition of advanced grip control with hill-descent control might make that a little less problematical as it has modes for normal, snow, mud and sand.
Inside, there are subtle touches of blue on the seats and in the cabin, a panoramic sun roof and blind, a more sophisticated entertainment system and a colour head-up display.
There's a choice of three engines - two petrol and one diesel. We had the higher rated of the two petrol engines, the 1.2-litre three-cylinder PureTech 130 mated to a six-speed automatic.
It picks up speed nicely and is quiet enough, even at motorway speeds, though tyre noise can be a problem on some roads.
The seats are really comfy - just like sitting in an armchair - and they work well with the soft suspension.
The driver's seat adjusts for height and the steering wheel for height and reach so getting an optimum driving position is simple enough.
The whole C3 Aircross experience is designed with comfort in mind, It's not a car for slinging around bends. Long journeys are relaxing and the light steering makes negotiating your way through urban traffic a cinch.
The rear seat slides to give either more leg or luggage room. With the seats pushed all the way forwards, the normal luggage space of 410 litres can be bumped up to 520 litres.
There's plenty of storage space dotted around the cabin with decent-sized door bins and a number of cupholders.
Equipment highlights for Rip Curl include rear parking sensors, air conditioning, cruise control and a raft of safety aids such as lane departure, tiredness alert and traffic sign recognition.
Price: £24,565 (£25,410 as tested)
Engine: 1.2 litre inline three-cylinder petrol
Transmission: six-speed automatic
CO 2 emissions:140-151g/km