This is how Blackpool Illuminations looked in the 1980s - how many of these light displays do you remember?
The annual drive through Blackpool's famous Illuminations has been the highlight of the year for kids across the UK for generations.
Friday, 26th February 2021, 12:38 pm
Updated
Friday, 26th February 2021, 1:03 pm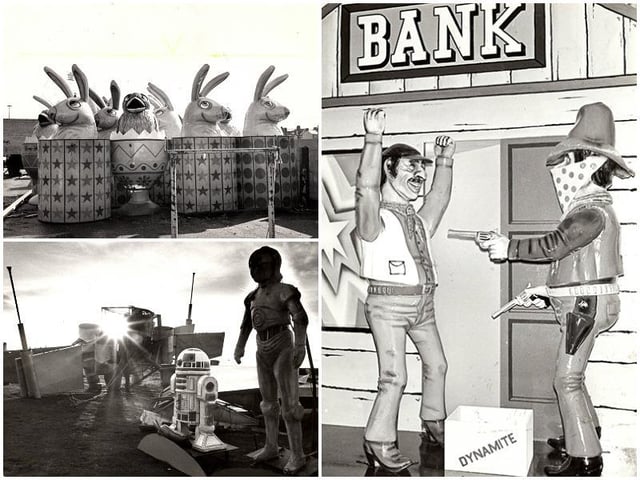 The illuminations has been running for more than 140 years
And with the display changing every few years, everyone's memories of the 10km long light fantastic are sure to be different.
Here we take a look back at the display during the 1980s.
How many do you remember?
The Illuminations pre-historic display in 1987.
The Wild West display was installed in 1985.
The Doctor arrived in the town to save its residents from the Cybermen in 1982.
An image of the Windmill Land tableau from 1983, which was in place in Bispham.
Beatrix Potter characters.
The holiday Time tableau at North Shore in 1982, showed amusing Blackpool Holiday scenes.
In a galaxy far, far away... R2D2 and C3PO are pictured here in 1981.
The Cosmic Capers display pictured in 1984.
The Dream Time tableau saw these nursery toys come to life in 1983.
The display from the 1980s of famous Disney films and characters.
A display from the picture postcard section in 1982.
Film sensation Paddington way back in 1986.
The Down On The Farm tableau from 1981.
Light classic depicting Oliver Twist from 1983.
The Easter display from 1981.
A display from 1882 commemorating the Golden Lights Jubilee.
The toadstool display from 1982.