Tableware is great for special occassions and collectors
Our antiques expert Allan Blackburn spinkles some of his knowledge over condiment collectables...
Wednesday, 20th May 2020, 12:00 pm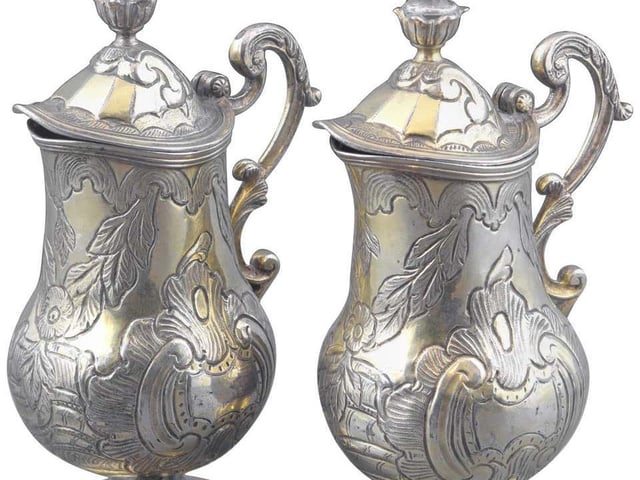 Antique condiment holders can be valued items for collectors
It's my birthday this week and while celebrations may be a bit muted this year, I certainly don't mind less focus on my advancing years. Whilst we can't be with our loved ones because of social distancing, Gloria and I are still going to have a nice meal and dress the table up to try and bring some air of celebration to the day.
Among our 'for best' tableware, many of us will have gravy boats, sauce jugs, napkin rings and cruet and condiment sets which only come out on special occasions.
Historically many of these items were made for high status people, used only at special occasions, and cared for to the highest standard. This means many beautiful examples survive to make a glittering, if specialised, treasury within today's collectables market.
The historic status of exotic seasonings we take for granted cannot be overestimated. At one time, a handful of cardamom equalled a poor man's yearly wages, and pepper was so valuable that it was used as currency, even to bribe judges!
In medieval England the salt was placed in the centre of the high table and only those of noble rank had access to it. Those less favoured on the lower tables were "below the salt", still a phrase today.
Cruets, or 'casters', are the receptacles containing condiments such as oil, vinegar, mustard and pepper. They were made in silver, silver plate, ceramic and glass, or combinations such as a glass body with a silver or silver plated top.
A cruet for liquids will be jug-shaped, others may be shakers, or cylindrical with a lid and small serving spoon. These are nice examples in silver from the centre, the salt shaker is priced at £12.
Cruet sets often come combined in a stand with a handle enabling it to be passed between dinner guests. Number and variety of casters, material and decoration, as well as condition and maker contribute to value.
London silversmiths like father and son George and Charles Fox produced fine cruet sets, appealing to refined Georgian and Victorian sensibilities.
The Birmingham 'jewellery quarter' also produced many quality sets well into the 20th century. Art Nouveaux and Sheffield pieces can be an affordable investment for the canny collector.
But don't forget, if anyone these days tries to bribe you with a caster of pepper, it might be worth taking it with a pinch of salt!