Surge in sales of armed forces memorabilia on VE Day anniversary year
Our antiques expert Allan Blackburn takes a look at the world of military collectables...
Wednesday, 6th May 2020, 12:30 pm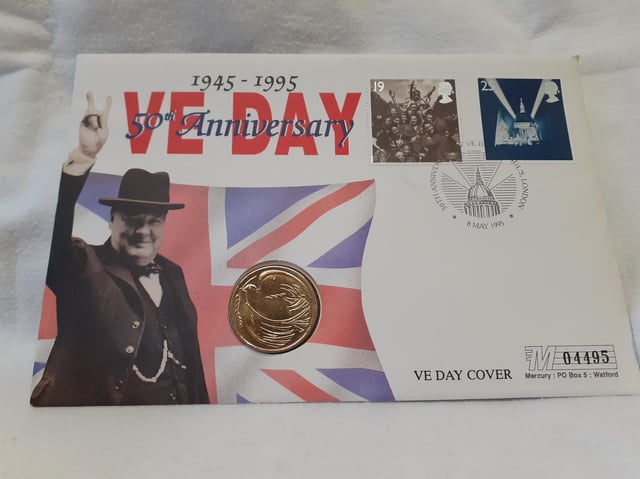 Commemorative coins are a nice way to illuminate history for youngsters
May 8 marked the 75th anniversary of VE Day, the official end of World War II. This makes 2020 an especially significant year to remember the fallen, before, then and since.
The anniversary may be why early 2020 saw a surge in sales of military collectables in my centre. At GB Antiques we are lucky to have good examples regularly coming in, though most do not stay long, with high interest in this vast and perennially popular area of memorabilia.
Known as 'Militaria', even staying within the theme of WWII, it includes uniforms, helmets, weapons, mess kits, flags, photos, medals and letters, and legions more.
Many people start collecting through family stories, or inheriting a grandparent's army cap or medals. You can stay with 'Home Front' collectables such as posters and ration books, or go all the way up to armaments and vehicles!
Small items such as buttons, insignia and badges take up little space and are poignant slices of history. Their hidden stories underlie their collectability, with historical significance outweighing obvious face value.
Commemorative coins are a nice way to illuminate this history for youngsters, such as this souvenir VE Day / Churchill presentation pack priced at £12. While medals remain some of the most popularly collected militaria, their general value is often less than you may think. With most combatants automatically receiving at least one, many millions on the market fetch just a few pounds. Rarity, rank and honour add value.
If for example you find tucked away in your attic a Victoria Cross, only awarded in cases of exceptional courage, this could now be worth upwards of £20,000, with those of exceptional historical provenance reaching £100,000.
Unique pieces, such as intricate 'trench art' (shells and bullets hand etched by soldiers) are highly sought-after, even if not obviously high-value in themselves.
If this has stirred your interest, new collectors should be reassured there is no rush to specialise. Pick what interests you within your budget as this is one area where you can build up an impressive collection without paying extravagant prices, and then specialise later.