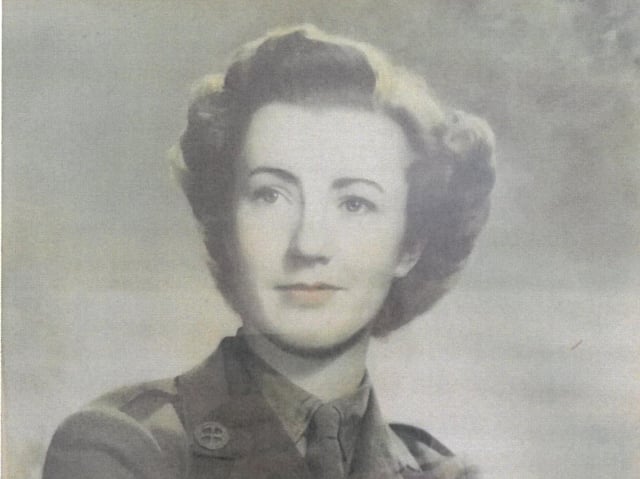 Joy Pimblott
The heroics of a teenage spy from Lancashire during the Second World War have been revealed 80 years on.
Joyce Mary Pimblott was a cypher officer who liaised with British agents dropped into France and members of the French Resistance.
Joy, as she was known, was born in Lancashire but moved with her family to Brussels when she was three years old.
Cryptology silk, printed with a list of French codes, belonging to Second World War cypher officer Joy Pimblott
Her preferred language was always French, but her father sent her to boarding school in England to improve her English, and at the outbreak of the war the family fled Brussels and returned to England.
Joy lied about her age – she was only 17 at the time – and joined the First Aid Nursing Yeomanry. After her initial training, and upon the discovery that she spoke fluent French, she was transferred to a secret unit – the SOE – where she embarked on her secret wartime career.
Joy played a key role in communications surrounding the D-Day landing and later translated documents required for the Nuremburg trials. Her amazing story came to light when her cryptology silk, printed with a list of French codes, came up for auction last month.
Silk was a durable and practical medium for printing codes; it was light weight and unlike paper wouldn't disintegrate or run if wet and it could also be sewn into the lining of clothes without detection.
Joy gave the 48.5cm by 41cm silk to her daughter who said: "She was 17 when she lied about her age and signed up. They noticed she was good at crosswords so had skills they were after."
Joy Pimblott died in 2012 and her silk sold by Tennants Auctioneers for £800.