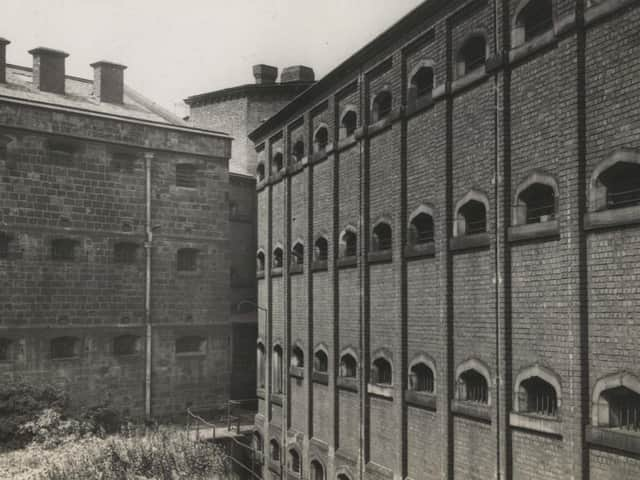 Preston Prison in the 1930s
A treasure trove of criminal records dating back to the 1800s have been made public for the first time.
The collection of more than 2.2m prison and criminal logs detail crimes, verdict, sentence and even the occupation of the criminals in question.
They have been released by family history website Ancestry and lift the lid on thousands of criminals from Lancashire, from petty crooks and burglars to hardened killers.
Among the records are details of 125 prostitutes jailed in Preston between 1834 and 1934 for a variety of offences.
Other offenders include a Chorley chicken rustler given six months, a Blackpool gardener handed three months for stealing a bicycle and a woman from north Lancashire sentenced to six months for 'child stealing'.
The logs also detail Lancashire soldiers who deserted from the Army and men who jumped ship to escape service in the Navy.
The often colourful documents include descriptions of offenders, detailing head shapes, scars, whether someone was 'stout' or 'slender' and the design of tattoos.
Simon Pearce, family history expert at Ancestry, said: "Criminal records are extremely valuable in helping to prove, or disprove, myths and stories handed down through generations.
"They can also be used to explain disappearances or track the relocation of individuals over time – and fill in some of the most interesting details in the lives of our ancestors, adding a real storytelling element to family history research."
The records are available online in Ancestry.co.uk under Registers of Habitual Criminals and Police Gazettes, 1834-1934.