Preston soldier returning from war targeted by pub pickpocket
Local historian Keith Johnson looks back at the case of a light-fingered lady who targeted a soldier on sick leave...
Thursday, 9th July 2020, 3:45 pm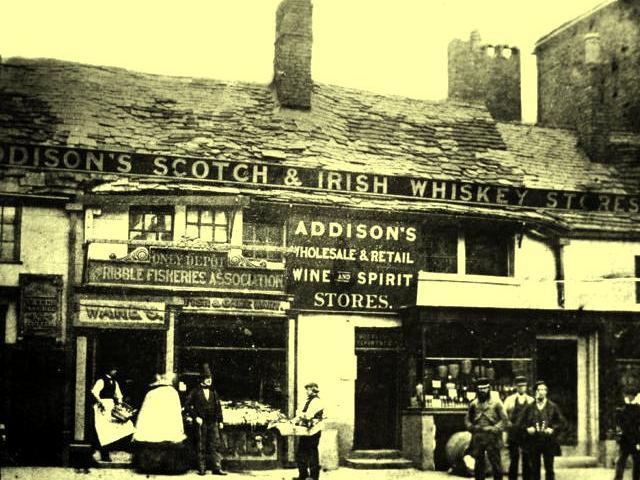 Drinking continued at Addisons Wine Lodge
On the last Tuesday of November 1917 Thomas Moss, a serving soldier of the King's Liverpool Regiment, home on sick leave after serving in France, went to the Army Pay Office at the Crown Hotel in the corner of Miller Arcade in Preston to collect £8 due to him in back pay.
About a quarter of an hour later he met another soldier who was in the company of two young women and after engaging in conversation they all went together to the Grey Horse & Seven Stars on Fishergate where they had a drink before going on to Addison's Wine Lodge where they had three or four more drinks.
After leaving Addison's Moss felt in his pocket to check his bank notes were safe.
The group then went into the Stanley Arms on Lancaster Road where they sat in the bar parlour and Moss paid for drinks for all four of them.
After his soldier companion had bought a further round Moss pulled his wad of bank notes out of his pocket and bought a round for the eight or so who were in the parlour with one of the bank notes, returning the remaining £6 to the safety of his pocket. After consuming his latest drink Moss began to feel dazed and drowsy and remembered nothing else before he woke up in hospital. When he checked his trouser all the bank notes were missing.
Lance Corporal John James was then called and he stated that late on the Tuesday afternoon Moss had appeared at the barrier of the Fishergate railway station looking dazed and helpless eventually falling to the ground unconscious. In his opinion he did not smell of drink but seemed drugged.
The police were notified and an investigation took place leading to the appearance before the magistrates on the following Friday of Martha Hindson, aged 27, of Young Street, Preston.
She was described as a well dressed young woman and she pleaded not guilty when accused of stealing £6 from the soldier.
Moss told the court of his recollections of the day's events and then John Jones, a private in the Seaforth Highlanders, testified. He told the court he had been in the bar parlour and had seen the accused put her hand in Moss's pocket and take out what appeared to be bank notes. He had then observed the landlord entering the parlour and ordering all four of the group out of his pub as their behaviour became rowdy. Moss was unable to walk by himself, Hindson taking hold of his arm and dragging him into the street.
He then stated that whilst Moss had appeared perfectly okay when he entered the parlour he had after his first drink there appeared as though he was drugged.
Det. Sgt Kellett then testified that he had arrested Hindson at the Red Lion Hotel on the following Wednesday night and charged her with stealing, to which she made no reply.
Nancy Watkins who had been Hindson's female companion that afternoon testified that the soldiers had been drinking rum and Moss was certainly not sober. She claimed she was seated opposite Hindson in the Stanley Arms and did not see her interfering with his pocket.
The Chief Constable Ker Watson was next called and he informed the magistrates that the accused had not received any convictions in Preston, although she had received several complaints against her for preying upon soldiers, and the previous November she was fined 40 shillings by the Blackpool magistrates for importuning passengers on the trams.
After lengthy deliberations the magistrates found her guilty as charged and she was sent to prison for two months.