Preston man jailed for five years after brutal attack on his colleague
Local historian Keith Johnson looks back at a violent attack that an engineering worker carried out in yesteryear.
Wednesday, 11th November 2020, 1:18 pm
Updated
Wednesday, 11th November 2020, 1:20 pm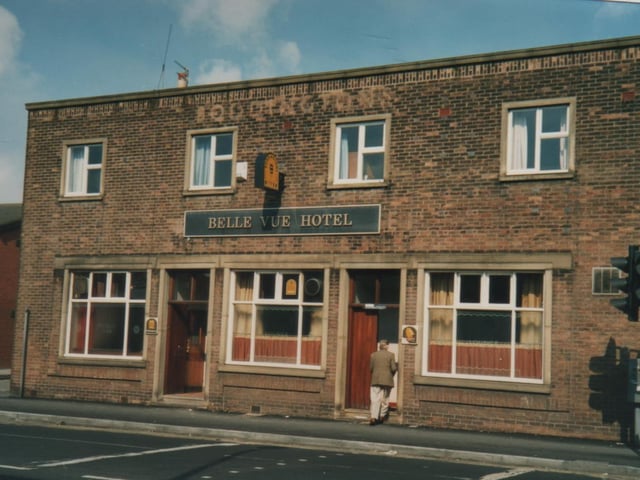 The modern-day Belle Vue
On the first Monday of March 1899 Henry Livingstone, 39, an engine tenter appeared at the Preston Borough Police Court accused of the attempted murder of Thomas Pomfret, with whom he had worked at the mill of Horrockses, Crewdson & Co until a year previous.
At that time Pomfret had given evidence in court as an order was made out against Livingstone regarding paternity of a child. Following that hearing Livingstone had left town and nothing was heard of him until mid-February 1899 when he took lodgings in Wellington Street, Preston.
After a few days in his lodgings he went out one morning after telling his landlady Mary Norris that the next time she saw him he would be at the police station. That evening shortly after 10 o'clock Livingstone entered the vault parlour of the Belle Vue Hotel on New Hall Lane and approached Pomfret who was sat on a stool with his back to him.
Witnesses testified that whilst Pomfret was sitting there, Livingstone took hold of him from behind, threw his head back and drew a razor across his throat several times and blood began to flow from the wounds inflicted. Livingstone was then heard to utter a threat to finish him off as Frederick Smith, the landlady's son, rushed to Pomfret's aid, wrestling Livingstone away from him and keeping hold of the attacker until P.C. Atkinson arrived and handcuffed him.
Pomfret told the court that he knew of no reason for the attack, that he had never provoked the accused and assumed it was because he had given evidence against Livingstone previously.
Dr. John Kemp Clarke, whose surgery was near by, had attended within minutes of the incident and he testified as to the jagged wound and a partially severed wind pipe. In his opinion only prompt attention saved Pomfret from bleeding to death.
Chairman Moses Savery Maynard invited Livingstone to speak in his own defence, but he declined and was sent for trial at the forthcoming Manchester Spring Assizes.
Livingstone chose to conduct his own defence at the Assizes before Mr. Justice Ridley and he told the court that he must have been carried away by a sudden fit of passion, for he remembered nothing that took place in the public house. The jury found him guilty of wounding with intent to do grievous bodily harm a verdict approved by Mr. Justice Ridley. His Lordship commented that there was no justification for his actions and immediately sentenced Livingstone to five years penal servitude.
This incident took place at the original Belle Vue Inn which dated back to the late 1860s and was later replaced by the more familiar structure on New Hall Lane that was a popular 20th century local.
By the late 1980s it had something of a sporting atmosphere generated by landlord Peter Crook. A local light welterweight boxer he was often cheered on by scores of the inn's regulars.
The public house closed in 2014 and is nowadays a grocery store called Maya Delikatesy.
Thanks for reading. If you value what we do and are able to support us, a digital subscription is just £1 per month for the first two months. Try us today by clicking here