Preston man found not guilty of sexual assault of woman in park in case from yesteryear
Local historian looks back at the case of a man accused but eventually acquitted of a sex attack
Thursday, 7th January 2021, 3:45 pm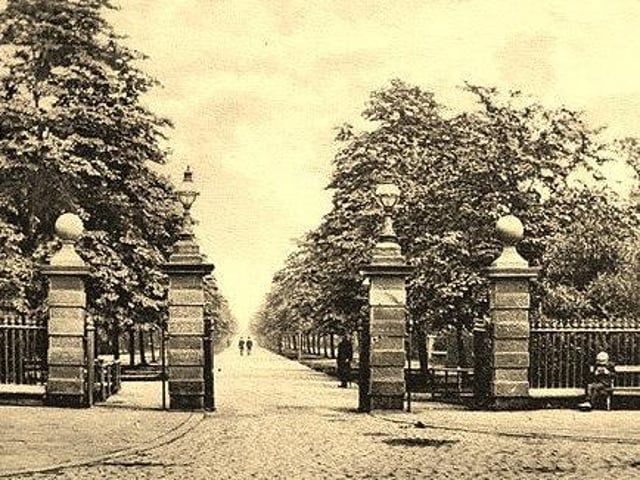 The couple walked up Moor Park Avenue
On the first Sunday of December 1944 Geoffrey Tomlinson, aged 21, a member of the Royal Marines, and an American soldier were out drinking in the North Road area and on visiting the Moorbrook Inn they came across two women who were members of the Auxiliary Territorial Services, the women's branch of the British Army.
Tomlinson, who was on embarkation leave after service in Italy, and his companion appeared to get on well with their new acquaintances and when closing time came along they had both paired up and they left the inn to go their separate ways as couples. Tomlinson and his newly found friend who was a married woman, aged 42, headed off towards Moor Park. What followed was to lead to Tomlinson's appearance before the Preston Magistrates a week later accused of assaulting the woman with intent to ravish.
Mr. R. Robinson who led the prosecution claimed that as the couple walked along Moor Park Avenue it began to rain so they hurried across to the pavilion where they sheltered under the verandah. He claimed that it was there the assault took place, saying that the woman struggled, her clothes were torn, and she suffered injuries to her head. Eventually she had got free of Tomlinson's clutches and departed in a dishevelled state. Detective Sergeant Hakin told the court he had received Tomlinson into custody from the military police the following day.
He had observed scratches on his face that were still bleeding and Tomlinson had told him that they were caused by shaving.
He had claimed the woman had given her consent and indicated that in his written statement.
When questioned by the magistrates Tomlinson said that he wished to reserve his defence. After a brief consultation the magistrates ordered Tomlinson, who had been held on remand, for trial at the next Lancaster Assizes and allowed bail.
The trial took place in late January 1945 before the Lord Chief Justice Viscount Caldecote who was making his first appearance at Lancaster and Tomlinson pleaded not guilty to the offences against the woman who was a Corporal in the ATS and resided at Pear Tree Cottages, Leyland Rd, Penwortham.
Evidence was submitted relative to a head injury the woman had received along with bruises on her arms and legs. Once again Tomlinson insisted that what took place was with the woman's consent. There were conflicting accounts of what occurred and the Lord Chief Justice had to clarify certain points. Tomlinson's widowed mother, who he lived with in Pedder Street, Preston, was also called to testify and she claimed that the cuts on his face had been caused by shaving.
The jury returned after a lengthy deliberation and the foreman announced a 'Not Guilty' verdict. Telling His Lordship that in the jury's view there was too much contradictory evidence and that along with the great disparity in the ages they could not reliably convict the accused.