National shopping revolution founded in a Lancashire village
The Co-op has been part of the fabric of the nation for more than 175 years, but as local historian John E Harrison explains, the first one to be founded in England was here in Lancashire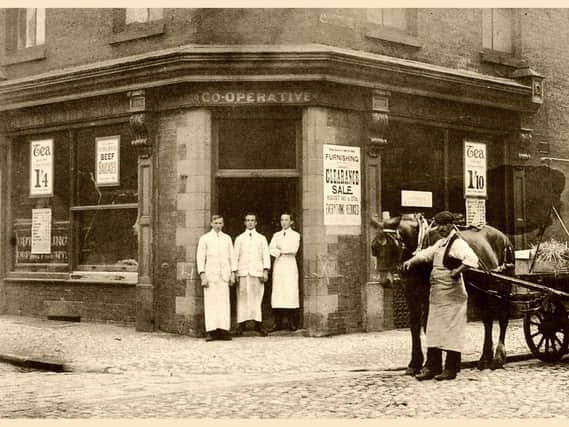 When people think of the Co-op today, they tend to think of a national business, whether it is a supermarket, funeral service, insurance or banking business.
Many, however, will still remember our parents' or grandparents' co-op membership number for the Preston, Chorley or other local co-op. Co-ops were founded because working people wanted to be sure they were getting a fair measure and good quality products when they spent their hard-earned shillings and pennies.
If you paid to join as a member/shareholder you were entitled to 'divi'(dividend); you received back so much for every pound spent, for example two shillings for every pound. That became a means of saving/putting something by for a rainy day or to enable a more expensive purchase.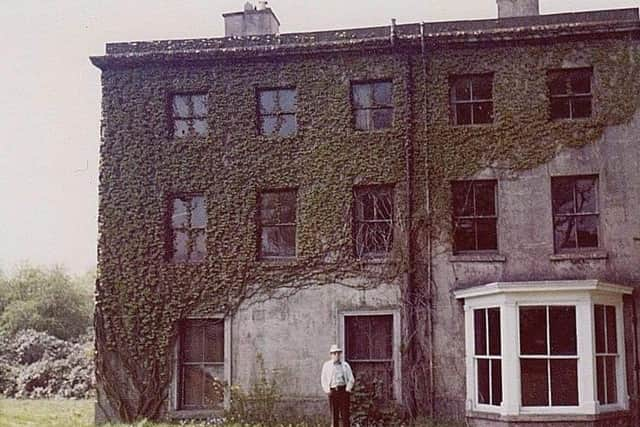 You might earn most of your divi in groceries and spend it for your children in the clogging department. The local co-op also provided libraries, reading rooms, public halls and sometimes housing.
The origins of the movement were small and local. Co-operative Societies were town or village based, often to serve the needs of a particular community or group of workers.
The early years of co-operation in the 1820s and 1830s were characterised by idealism centred around the foundation of largely independent and self-sufficient communities. The leading exponent was Robert Owen, who owned a mill at New Lanark in Scotland.
He believed that the right to "a full humanity" should be available to all. He founded communities in Orbiston in Scotland, Ralahine in Ireland, and New Harmony in the USA. Owen is rightly credited with helping to establish the principles of co-operation, however, his communities were not long-term successes.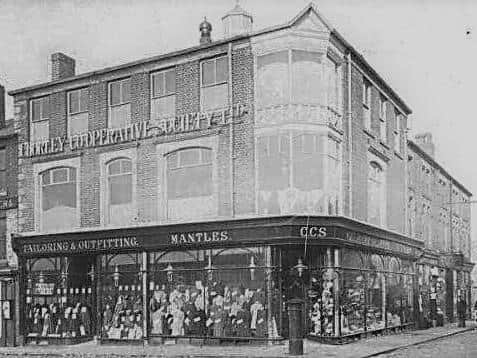 A community adopting Owen's ideas was established in the Yarrow Valley at Birkacre, near Chorley. It was founded in 1831 by the Block Printers Trades Union and their leader Ellis Piggott.
It would seem to have been the first such community in England, and one of the most important early sites of co-operative production, further enhancing Birkacre's status as one of the most important sites of industrial heritage. As well as printing cloth, the printers set up a community at Burgh Hall.
The house was converted into apartments for the community members and they had fishponds and serpentine walks in the grounds. In addition, there was a library, reading room and school. Probably 40 to 50 men worked there, although union members from across Lancashire may well have subscribed their sixpences and shillings. Like other Owenite communities it lasted no more than a couple of years. In the following decade the big breakthrough for co-operation came with the Rochdale Pioneers and their shop in Toad Lane, Rochdale.
Their principles included: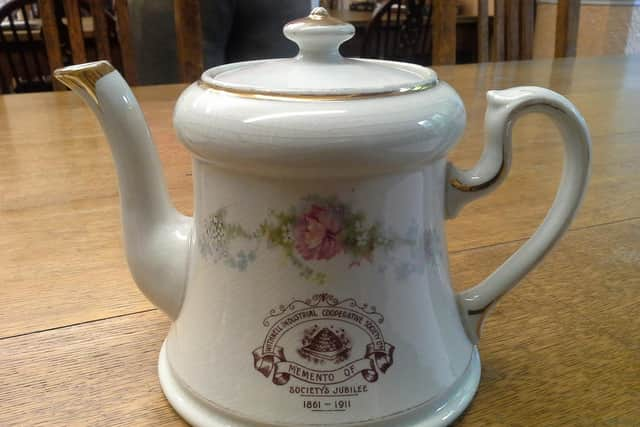 * Democratic control (one man, one vote)
* Distribution of the surplus as dividend on purchases (the divi)
* Selling only pure and unadulterated goods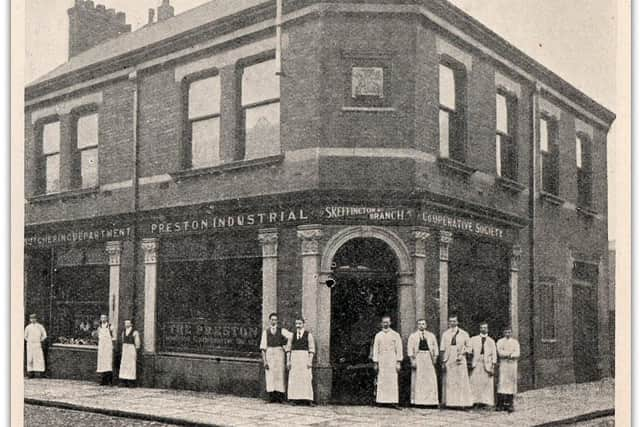 Joining a co-op came at a cost. In Accrington, for example, there was a shilling entrance fee; four pence was paid for a rule book; a shilling deposit was put down for a minimum of five £1 shares which could be bought in installments of one shilling and one pence per month or three shillings and three pence per quarter. This was beyond the pocket of poor families.
Other towns and communities followed on. By 1852 there were four separate co-operative businesses in Preston, a tailor's shop in Saul Street, a boot and shoe shop in Friargate, The Gingham Company on Upper Lawson Street, and Mr Hey's Co-operative Store on North Road. These businesses were probably short-lived as in 1861, Preston was described as a town where co-operation "is little known".
However, in that year a Co-op was founded in Chorley, the Chorley Pilot Industrial Co-operative Society which lasted for almost 20 years and had branches around the town and in Adlington and Whittle-le-Woods. The original members subscribed threepence a week until they could afford to start the business. The original shop, later used by the Chorley Co-operative Society, is still standing in the Market Place.
This society was founded by Friendly Society members who belonged to the Pilot that Weathered the Storm Lodge of Oddfellows. The £1 tokens used when giving out the divi were quite distinctive. There was a real spurt in forming Co-ops in the 1860s. In the same year as Chorley's was founded, societies were also established in Bamber Bridge, Blackrod and Withnell. In recognition that survival was an achievement, anniversaries were celebrated and marked by souvenirs such as books telling the story of the Co-ops, or with chinaware such as at Withnell in 1911:
The survival of these small businesses in some cases was helped by the support of local mill owners. This was certainly true in Wheelton where Peter Todd and his family helped the Wheelton Prospect Industrial Co-operative Society and in White Coppice, where Alfred Ephraim Eccles, a famous teetotaller, allowed a Co-op to be run from his mill.
Co-operators had not forgotten manufacturing, however. In 1852 there were Co-operative mills in Padiham and Wardle each employing about 80 workers. It was of course more costly to set up a mill.
In that same year of 1852 powerloom weavers in Preston were hoping to set up their own business. That did not happen but Chorley powerloom weavers were more successful founding their mill in Steeley Lane in 1862.
Powerloom weavers made up the biggest block of shareholders and they lived in the neighbouring streets. Most powerloom weaver shareholders probably worked at the mill. Almost one fifth of the shareholders were women. Each share initially cost £1 and could be bought in installments.
Many of the early co-operators were non-conformists. One of the early Co-operators in Chorley was William Karfoot. He was an important member of Hollinshead Street Independent Chapel, a supporter of the Temperance Movement and a campaigner to extend the vote to working men.
Originally, he worked as a warper and then as an overlooker in Richard Smethurst's mills. He was chairman of many meetings of the Pilot Industrial Co-operative Society throughout its business life and was a major shareholder, and eventually the manager of the Co-operative Mill. It was at that point his relationship with his fellow co-operators became more fractious as he became a leading figure among Chorley manufacturers in disputes with the Weavers Trade Union over the cutting of rates of pay.
The Chorley Co-operative mill was always short of capital and although it kept its name for 20 years it lost its co-operative principles. Eventually most co-operative manufacturing was undertaken by the Co-operative Wholesale Society (CWS), which established large factories to mass produce goods for retail societies up and down the country.
The Leyland and Farington Society(1875) and the Preston Industrial Co-op (1869) were regularly supplied by the CWS. The Preston Society started at New Hall Lane but steadily added branches:
This tale of Co-operation in Central Lancashire was replicated across the country for the next 80 years. The Co-op stores grew in number and size alongside the growth in membership.
By 1950, there were 12m members, more than in any other single organisation. Decline set in with the appearance of supermarkets, the rise in standard of living and changes in shopping habits. However, the Co-ops have survived, unlike Woolworths and other big names, and have perhaps gone back to their roots with local community stores.
* John E Harrison is a member of Chorley Historical and Archaeological Society and his book A False dawn Co-operation in Chorley 1830-1880 is available as a softback from lulu.com and Amazon and as an ebook from lulu.com