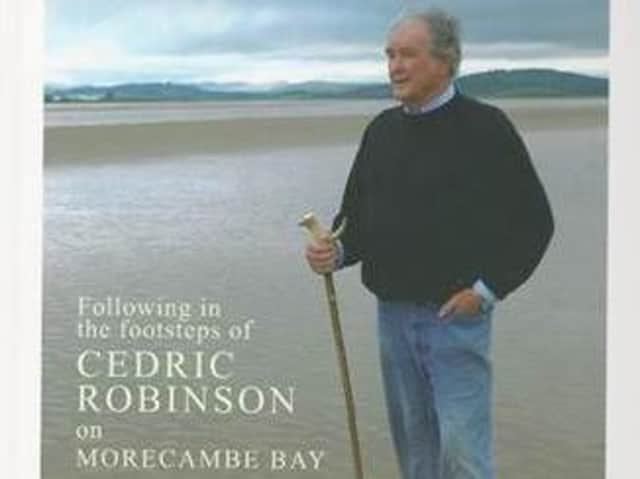 Sands of Time following in the footsteps of Cedric Robinson on Morecambe Bay has been shortlisted for a top honour.
The Bay and its communities are seen through Cedric's eyes from when he first set foot on the sands as a young man fisherman at the age of just 14, right through to today at the grand old age of 86 when he enjoys the honorary role of Ambassador of the Sands.
For some 55 years Cedric guided thousands of people across the sands, including Prince Philip, before handing on the role to Flookburgh fisherman, Michael Sutton.
Through the book, Cedric takes on modern issues: climate change and the dramatic effects
Former Morecambe's Queen's Guide to the Sands Cedric Robinson has led many a cross bay walk.
it has had on Morecambe Bay changes in the river channels which cut through the sands, implications for wildlife, ecology and pollution threats, the impact of technology and changes in the communities dotted around the Bay, not least in our very own Morecambe.
Our Attenborough of the North will be dusting off his dinner suit for the special awards night at London's Savoy Hotel.
The two other two books shortlisted for the award are Wayfaring Stranger: A Musical Search in the American South by Emma John and Scotland Beyond the Bagpipes by Helen Ochyra.