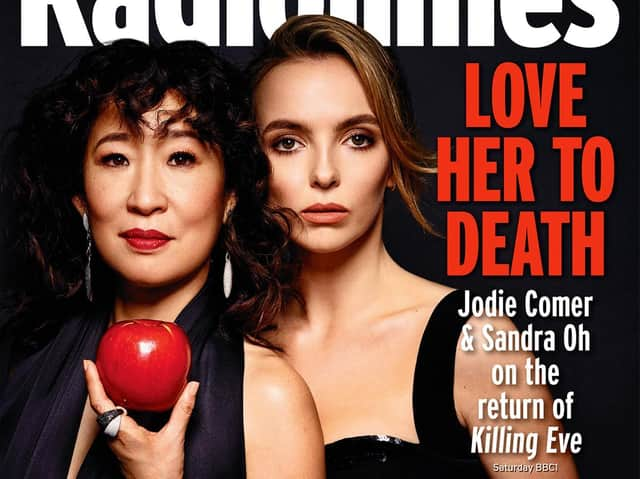 Old copeies of the Radio Times are popular with collectors
Seeing Christmas editions of magazines everywhere reminds me of the tradition of selecting what to watch over the festive season. Before digital channels and catchup, it meant happy hours circling programmes in the bumper Christmas edition of the Radio Times.
The Radio Times is the longest running TV and radio listings magazine in the world.
It launched in 1923, with TV listings added in 1936, and at peak circulation sold an average of 8.8 million per week in the 1950s.
The Christmas 1988 edition sold a staggering 11,220,666 copies, making it the biggest selling edition of any British magazine in history, however it now averages just under 600,000.
In 1731, Edward Cave published a periodical called The Gentleman's Magazine, intended for general public interest. He adapted the Arabic 'makhazin', meaning storehouse, inventing the word 'magazine'.
People often end up with a collection of magazines due to hobbies like motoring, fishing, or train-spotting.
Otherwise, magazines aren't typically collected as a specific area in themselves, but to complement a primary collection.
The most expensive magazine sold at auction, Beeton's Christmas Annual 1887, fetched $156,000 at Sotheby's in 2007 because it contains the first appearance of Sherlock Holmes, so is valuable to collectors oft Sherlock Holmes memorabilia.
A magazine's value is determined by how much someone will pay for it, including for very personal reasons like featuring a family member, or the house they are now living in. A word of warning though, commemorative issues and Christmas issues aren't as valuable as people think. Usually special editions are printed in double the numbers of regular editions so not as rare.
We have lots of magazines in the centre. We often get people asking, as they make great presents, if you can find one dated to the month of someone's birth.
Fans seeking magazines featuring favourite stars can pay up to £50 for originals with Elvis Presley, Marilyn Monroe on the cover, depending on rarity and condition.
A copy of the very first Playboy, featuring Marilyn Monroe, should fetch a satisfying number of thousands of pounds, depending on condition.Condition is key, given the fragile nature of paper. Unlike books, these periodicals were never meant to be saved, so good condition copies could be valuable investments.
As the Radio Times' declining circulation illustrates, printed magazines may one day become a thing of the past.
If you have kept a favourite magazine for sentimental reasons, hold onto it for a while longer, and your speculation just might pay off.