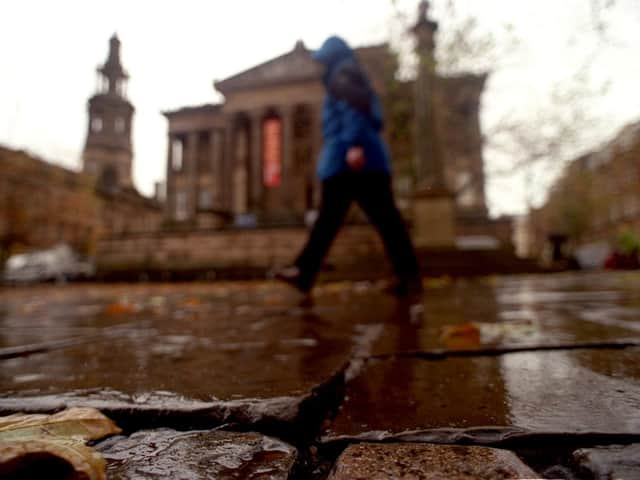 Preston's historic Flag Market could be ripped up due to safety concerns
Probe over plans to rip up Flag Market
Preston's historic Flag Market could be ripped up - just eight years after £250,000 was spent laying it down.
Council engineers are concerned by the state of the flag stones, and fear if they are not reset the council could be faced with a large number of compensation claims from injured pedestrians.
But Preston Tory group leader Coun Joe Hood has called for an inquiry over the deterioration of the surface after so short a time.
He told a meeting of the council's property sub-committee that questions needed to be asked as to why the work would have to be done again. A £27,000 bid for the job has been included in the budget option list.
Coun Hood said: "At the particular time that this work was done the flag stones were taken from many parts of Preston and many people were opposed to having the flags in their area replaced by tarmac.
"People saw that it was for the flag market and an important area of town, but I don't think anyone realised we would be faced with a problem like this a few years on."
The work is likely to include lifting and re-bedding the flags.
Full frontal fury at plan to stage sex play
A row broke out over a play featuring full frontal nudity and simulated sex which is to be stage in Preston.
The Aberystwyth-based Fallen Angel Theatre Co is staging an adaptation of Lady Chatterley's Lover at the University of Central Lancashire's Art Centre.
The town's moral standards campaigners and councillors are outraged by the plans have called for it to be banned.
But the company says the production of the DH Lawrence classic will be tasteful - although it admits is has already had complaints of immorality and calls for it to be banned in other towns.
Mr Gerry O'Neil, secretary of Pact, Preston Action Committee to Preserve Community Standards, said: "It just seems another step in the lowering of standards especially among young people who will no doubt see it. I am sure Pact, as a group, would oppose this."
Pitch gets the death sentence
Deepdale's despised plastic pitch has finally been given the formal death sentence.
Councillors approved its removal at the end of the season with a return to grass by August.
The bulldozers are expected to move straight in after North End's final League game against Carlisle on April 30 - although involvement in the Third Division play-offs would mean a costly delay of up to three weeks.
The demise of the only remaining artificial surface in the English professional game after eight controversial seasons will bring the curtain down on the disastrous plastic experiment which began with Queens Park Rangers and took in Oldham, Luton and Preston.
Manager John Beck said: "I can't wait to see it ripped up - in fact I'd even do it myself if it meant we could get grass down any quicker."
Even old maestro Tom Finney, for so long one of the pitch's biggest fans, admitted: "I won't be sorry to see it go."
Landlords Preston Council have agreed to allowed North End to dig up the carpet a year early - Football League rules would have allowed it to stay down until summer 1995.