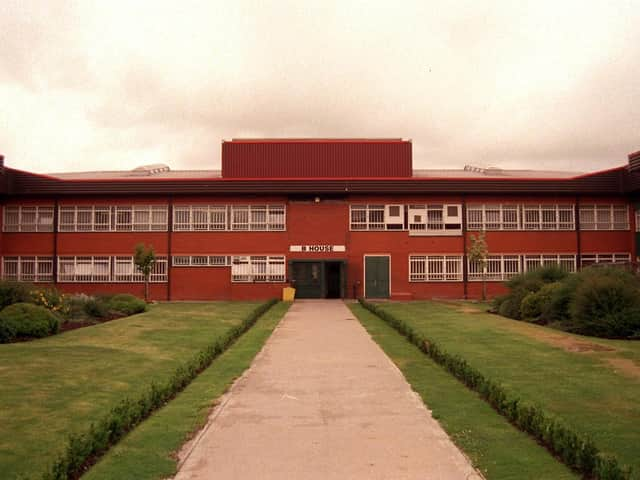 A report has revealed that prison officers incited riots at Wymott jail
Warders 'stirred up' riot at Leyland jail
Prison officers incited a riot at a new Lancashire jail, a report claims.
The guards deliberately provoked major disturbances at Wymott jail near Leyland to draw public attention to an industrial action campaign, says penal group Prison Reform Trust.
And rampaging inmates were able to get their hands on confidential records identifying sexual offenders, alleges the group.
The "extremely grave" accusations are based on the eye witness accounts of two Wymott prisoners who have since been released.
The riots in May - which caused £400,000 worth of damage - were part of Britain's worst ever prison disturbances which took place at 22 jails.
The Trust's report, which has been sent to Chief Prisons Inspector Sir James Hennessy who is conducting an official inquiry, contains interviews with six prisoners who saw the disturbances. Two were at Wymott and another at Preston jail.
Mr Stephen Shaw, director of the Prison Reform Trust, said: "Shamefully, a few rogue prison officers condoned and incited the worst ever series of prison riots in our history."
Deborah makes her debut on silver screen as walking zombie
Actress Deborah Carter returns triumphantly to her home town - as a member of the walking dead.
She is immortalised on the Silver Screen in a movie showing at Preston Odeon.
But friends and family are unlikely to recognise the pretty 27-year-old. For Deborah plays a zombie - a horribly disfigured and thoroughly dead member of a man-eating race which rules a post-nuclear war world.
And all she wanted was a behind-the-scenes role.
Deborah, a former pupil of Lostock Hall High School, near Preston, went along to the set of Day of the Dead when filming began in America.
She was quickly taken on as an extra - and found herself in the cast credits under "featured zombies".
Her mother, Mrs Elizabeth Carter, said: "When I saw pictures of her I thought she had been in an accident. It is not my kind of film but we are very proud of Deborah."
Day of the Dead, filmed by controversial shock horror man George A. Romero, opened in America last year to rave reviews.
Deborah, a former member of Preston Drama Theatre, is still in the States. She is working on a documentary-style film.
Missing cat has a fishy tale to tell
There was something decidedly fishy about tom cat Ruan's mystery disappearance.
The three-year-old moggy had been missing from his Lancashire home for two days - and owner Peter Holland couldn't figure out where he'd got to.
But the riddle was solved as Peter searched the streets near his home in Town Road, Croston.
He heard a contented purr coming from inside the fishmongers.
It turned out the cat had got himself locked in the stock room!