Lancashire nostalgia in 1973: David Bowie ban; ailing hospital; and money down the drain
Here's a look at some of the stories that were making the headlines back in 1973:
Tuesday, 11th August 2020, 3:45 pm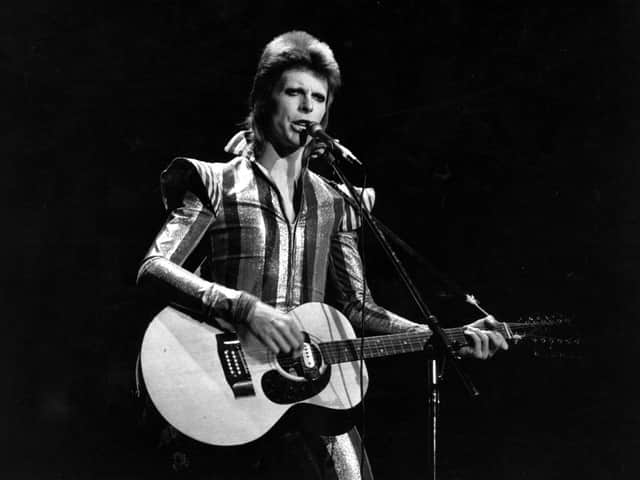 David Bowie has been banned from Preston Guild Hall for inciting youngsters
Guild Hall's chief axes three top groups
Three of Britain's top pop groups will not be appearing again at Preston's Guild Hall. Led Zeppelin, David Bowie and Roxy Music have all been banned because of their conduct at previous shows.
But the town's entertainments and publicity officer, Mr Vin Sumner, stressed that there was no general ban on pop music. The autumn programme includes a number of star-name groups.
"My main concerns are to protect young people from injury and the Guild Hall from serious damage," he said.
Mr Sumner explained that he would not be taking Led Zeppelin again due to the behaviour of the group's road crew. The ban on David Bowie has been imposed "because he incites mass hysteria with danger to life and limb of the youngsters in the audience."
Wards like 'Crimean War hospital'
Parts of Preston Royal Infirmary are like a Florence Nightingale hospital in the Crimean War.
This was claimed by Preston North MP Miss Mary Holt who is to write "most forcibly" to Health Minister Sir Keith Joseph after a three-hour inspection of the building.
Her detailed list of shocking conditions, which she says patients and staff have to endure every day, include attic stores up to which nurses have to climb "like monkeys"; a "perilous ascent" to the out-patients' department; and wards condemned in 1939 which are still in use.
She found that there are insufficient baths for the number of patients, flowers for patients have to be kept in bathrooms, and inadequate ventilation means leaving windows open which grit and dirt can get in.
There is insufficient office and rest accommodation for the staff; no proper storage space for valuable equipment; and not enough space for the intensive care unit.
One specialist has no beds and has to use Blackpool facilities.
Miss Holt said despite inadequacies, staff at the Infirmary are "achieving miracles".
Council saves money lost down the drain
Schoolboy Tommy Stringfellow refused to accept the worst when his hard-earned 50p piece slipped out of his hand, rolled off the kerb and dropped right into a drain near his home in The Brow, Hesketh Bank.
He decided to take the problem to higher authority, and knocked on the door of local councillor Miss May Cropper to see if she could help.
And her phone call to the rural council's highways committee soon brought workman Bill Ashcroft to the rescue.
Luckily for 13-year-old Tommy, Mr Ashcroft was in the area at the time, and, using nothing but an ordinary garden hoe, he pulled off the scoop of a lifetime and handed back the coin.
Said Mr Ashcroft, 59: "I think it's about the most unusual job I've been asked to do. I didn't really think there was much chance but I was glad to help anyway."
And Tommy, who earned the money potato picking, is now keeping a tighter hold of his cash.
"I thought it had gone for good," he said. "I got a bit of a telling off for bothering Miss Cropper, but I'm glad I did."
Miss Cropper added: "It was an unusual request."