Lancashire nostalgia in 2009: Tithebarn problems; swine flu; and Jeremy Kyle
Here's a look at some of the stories that were making the headlines back in 2009:
Wednesday, 15th July 2020, 10:18 am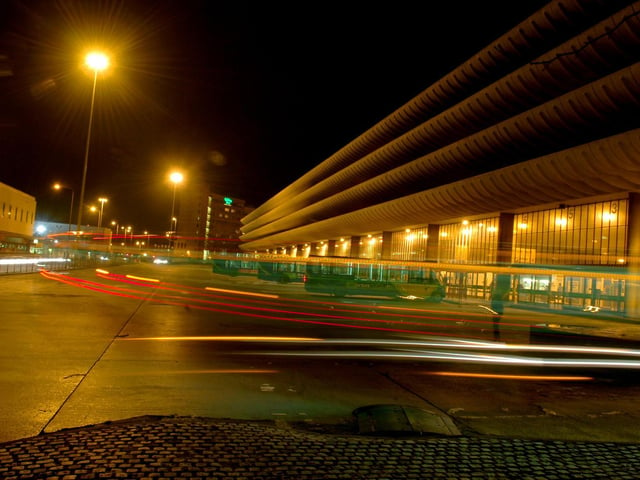 Council chiefs are still waiting to hear whether Preston bus station will be given listed status
More issues over Tithebarn revamp
A public inquiry into Preston's £700m revamp would delay building work by around 12 months, it was claimed.
Neighbouring authorities, including Blackpool and Blackburn, have objected to the Tithebarn scheme which was approved by council planners following two meetings earlier this month.
It is now up to the Secretary of State to decide whether or not the application should be "called in" for a public enquiry, which would cost developers Grosvenor and Lendlease around £800,000.
It could be several months before a decision is taken.
Meanwhile, council chiefs are still waiting to hear whether government bosses will give the 30-year-old bus station listed status.
The 20th Century Society wants the building protected.
Mr Carr said he expected an announcement from the Department for Culture, Media and Sport "any time".
He said: "At the present time, the most important thing is to avoid it being called in.
"A public inquiry will delay the scheme by a year.
Preston is pandemic hotspot for swine flu
Preston is a hotspot for suspected swine flu cases in Central Lancashire, health experts revealed.
The number of people in the city being prescribed anti-virals to alleviate the symptoms of swine flu is around three times higher than other parts of the area.
However, health officials also revealed they believe that for every 10 people prescribed the anti-viral drug Tamiflu, only three or four will actually have swine flu.
Earlier this month, GPs became responsible for diagnosing patients with the disease instead of them being tested through swabs.
Patients described symptoms to doctors over the telephone and if it was felt they had swine flu, they were prescribed anti-virals.
However, the new way of diagnosing the illness means anyone with flu-like symptoms is treated as if they have swine flu – even if they don't actually have it.
Jeremy Kyle turns private dancer
The idea of Jeremy Kyle disco dancing to Tina Turner is not an easy one to imagine.
For the lucky audience members who turned out to support The North West Air Ambulance's charity Care In The Air concert however – this bizarre vision became a reality.
There was no DNA tests or dysfunctional families in sight On North Pier as daytime television's straight-talking chat show star took to the stage with comedian Frank Carson to the sound of thunderous applause.
The pair exchanged jokes from the comfort of a sofa before an unexpected musical interlude. As it emerged Kyle had been caught dancing to singer Carol Kay's version of Tina Turner's River Deep, Mountain High backstage, Kay was called on again so Kyle could perform.