AWOL Preston serviceman jailed after targeting women in robberies
Local historian Keith Johnson looks back at the case of a teenage thug who went on a robbery spree.
Wednesday, 10th March 2021, 12:30 pm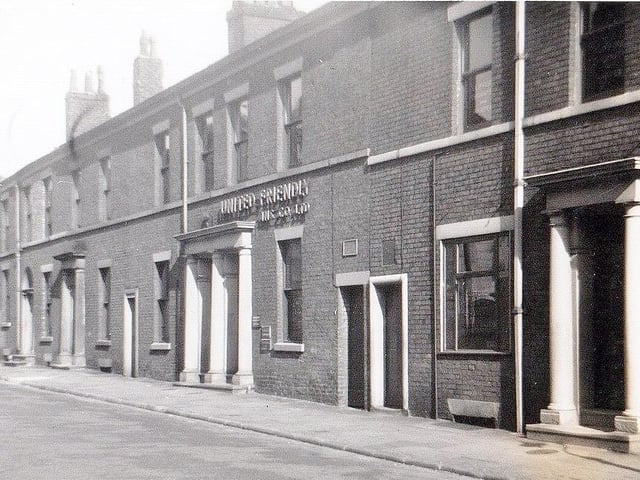 Cross Street where the handbag thief struck
In early April 1941 Francis Bonner, aged 19, an RAF aircraftman, stationed in the North West, appeared before the Preston Borough magistrates.
He was accused of robbery with violence and with wounding with intent. Prosecutor Henry Fazackerley outlined the case against Bonner who was originally from Renfrew near Glasgow.
Mr. Fazackerley alleged that one of his victims was a Mrs. Mossop who in the late evening of the third Saturday of March had been walking home in the blackout along Cross Street.
Upon hearing someone approaching from behind she received two violent blows on the head.
Her handbag was then snatched from under her arm as she received a third blow to the head.
Her attacker then running away along Cross Street towards Winckley Square, leaving her shaken and with a badly cut head beneath her cloth hat.
Mrs. Mossop was fortunately assisted by a soldier and a young lady. She was taken to a nearby doctor's surgery, where it was necessary to insert three stitches in one of her wounds.
On the ground near the scene of the attack were found pieces of a glass bottle that appeared to have been used to inflict the blows.
Mr. Fazackerley then told the magistrates that late on the following evening Miss Alice Soppitt who resided in Cliff Street was stopped in West Cliff by a man who said he was lost and asked her the way to town.
As she was giving him directions he suddenly grabbed her handbag and ran away.
She had called for assistance and gave chase, crying stop thief, but the man fled into the night.
The Preston police were quickly investigating the matter and as a result of their inquiries a couple of officers went to Liverpool where they saw Bonner in a hotel.
In his attache case they found one of the stolen handbags.
Det. Insp Sumner told the court that the accused admitted the robberies and said he had spent the stolen money that amounted to about £3 in total.
According to the police officer he was then alleged to have said, "I am sorry that when I took the handbag from the woman in Cross Street I hit her with a bottle. I hope she is not hurt."
Both Miss Sopitt and Mrs. Mossop were then called and testified in support of the prosecutions statements and then medical and forensic evidence was submitted.
Bonner chose not to enter a plea, although he submitted a request for legal aid.
Remarking that he was an orphan, who had no relatives to whom he could apply for help.
After a brief consultation the magistrates then informed him that he would be remanded in custody to await trial at the forthcoming Liverpool Assizes.
At the Assizes in mid-April 1941, before Mr Justice MacNaughton, Bonner entered a guilty as he also admitted a handbag snatch in Liverpool.
It was explained that prior to the attacks he had been absent without leave from the RAF.
Taking all into consideration and remarking on the violent nature of the attacks His Lordship sentenced him to three years within a Borstal institution.