Landmark Leyland Worden Hall refurbishment project moving at pace following planning approval for works
Work to refurbish Worden Hall, the centrepiece of the iconic Green Flag Award-winning Worden Park, will begin late March/early April following planning approval.
Friday, 5th March 2021, 11:23 am
Updated
Friday, 5th March 2021, 11:24 am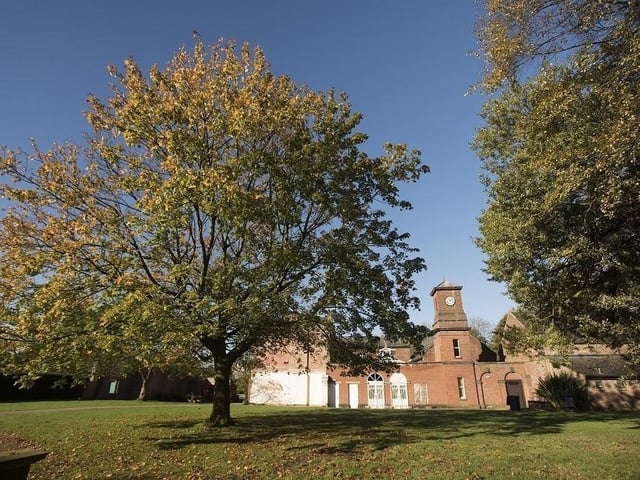 Work to refurbish Worden Hall will start later this month
Having been unused for more than seven years, resulting in the space falling into a state disrepair, this exciting, ground-breaking project will see a raft of refurbishment works to the site which will transform the Hall into a flexible community and event space.
The works will include refurbishment of:
. The café and adjacent store – the café will be relocated within the site, with the original space transformed into a licenced bar
. The foyer – which will be upgraded as a modern, inviting entrance to the new facility
. The Marsden Room – which will become a flexible space with a 200-person maximum capacity, allowing for events such as weddings
. The Courtyard Hall – which will see the demolition of the conservatory and will be opened into a flexible function space
. The first-floor rooms – which will become flexible community events and meeting spaces
. The surrounding landscape - which will include new paving, benches and planted borders
These plans were put forward following an extensive consultation – one of the biggest the Council has undertaken – asking people across the borough and beyond about their thoughts on the proposals for the future of the historic centrepiece of Worden Park.
Coun Matthew Tomlinson, South Ribble Borough Council's Cabinet Member for Finance, Property and Assets, said: "This is an exciting day. With the wonderful space falling into disrepair, having been abandoned for so many years, this landmark decision will now pave the way for works to begin on the project – and a new and exciting future for the park.
"Worden Park is the jewel in the crown of South Ribble and the creation of this new flexible-use space will enhance this even further – putting South Ribble firmly on the map.
"I want to thank all of those who responded to the consultation last year, we really couldn't have got to this stage without you."
Works will begin on the site in late March/early April. Residents should expect to see hoardings going up around the site boundary in the first instance.
The café will be moved to a temporary new location – next to the existing craft and business units – for the duration of the works. The craft business units will remain operational (subject to any COVID restrictions).
Impact on the use of the park will be at an absolute minimum, however there may be some footpaths which will be out of use for the period of works. All information will be clearly stated in signage across the site.
Coun Paul Foster, Leader of South Ribble Borough Council, said: "Please be reassured that we want the user experience of the park during the works to be unchanged as much as we can allow, and we will aim to keep any disruption to an absolute minimum."