Historic Harris Park 'must be kept open'
The action group battling to prevent Preston's historic Harris Orphanage site becoming a housing estate has applied to reopen a public right of way across the land.
Tuesday, 9th March 2021, 12:30 pm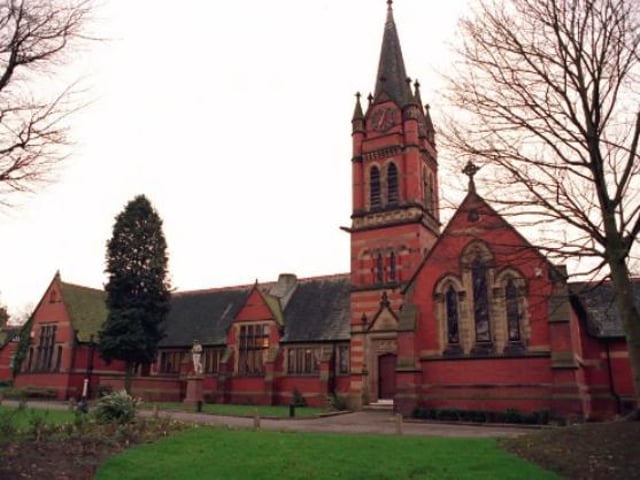 The orphanage was opened in 1888.
And the Friends of Harris Park have been joined by prominent Lancashire businessman Edwin Booth in their fight to stop the development.
Mr Booth's great great grandfather Edwin Henry Booth, founder of the Booths grocery empire, was a member of the committee which built the cluster of children's homes in the late 1800s.
"Harris Park is an area of great meaning to my family," he said. "The site deserves to be remodelled with sensitivity and in such a way to reflect the needs of modern society and the residents living close by."
Edwin Booth's family have strong connections with Harris Park.
The group, which was successful in halting a planning application to redevelop the site in December, is digging in for a lengthy fight after being told the matter is far from over.
One of the leaders, Prima Taylor, said the latest move was to get the public right of way open again to allow the public to access the site - and its war memorial - which has been closed off since the land became privately owned 13 years ago.
"For years a path was followed informally by the public across Harris Park, connecting Garstang Road and Black Bull Lane," she said.
"People walked through the beautiful grounds, stopping to pay their respects at the War Memorial dedicated to former residents of the Harris Childrens Home, who bravely laid down their lives for their country in the great wars.
"Since 2009/2010 this path has been closed to the public and access to the War Memorial restricted.
"Friends of Harris Park have applied to Lancashire County Council for registration of a public Right of Way based on historic usage, with evidence provided by statements from local residents covering a period of over 50 years.
"We very much hope this path can be reopened so that the public can once again enjoy a pleasant shortcut and give the War Memorial the attention it deserves, whilst conducting themselves in a respectful and responsible manner towards the grounds and the owner/residents of Harris Park."
Supporting the group's campaign against housing development, Edwin Booth added: "There is a great deal of history attached to Harris Park and the idea of developing the site as a group of homes with house parents was unique back in the late 1800s.
"Harris Park is both a part of Preston's heritage and a monument to an innovative approach to caring for destitute children in an age when being orphaned often resulted in being offered accommodation that lacked the love and care so vital in a young person's formative years."