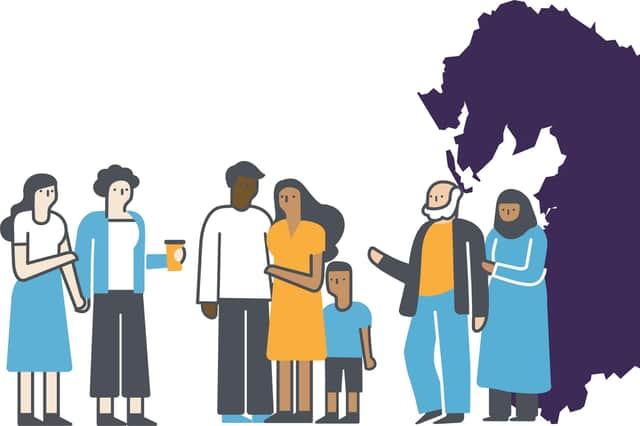 Here's how you can get involved in proposals for new hospital buildings
Why Lancashire and South Cumbria?
There are 1.8 million people in Lancashire and South Cumbria, living in diverse cities, rural areas and coastal towns. The Lancashire and South Cumbria New Hospitals Programme wants to give people of all ages and all communities equal access to the best possible hospitals that meet the changing healthcare needs of our region. By creating a network of brand new and refurbished facilities, it'll help local people live longer, healthier lives. It'll also make Lancashire and South Cumbria a world-leading centre of excellence for hospital care.
Which hospitals will be transformed, and why?
What's most important to you about brand new health facilities?
The New Hospitals Programme is aiming to address significant problems with ageing hospitals in Preston (Royal Preston Hospital) and Lancaster (Royal Lancaster Infirmary). It also needs to invest in Furness General Hospital, given its important but geographically remote location, close to some of the county's biggest employers. It wants to build on what our hospitals are already great at, while developing new facilities that take advantage of brand-new technologies. It will also improve the hospital experience for patients, families, carers, and staff, offering more private rooms and more space for staff to care for patients.
You can read more about the problems that the programme hopes to address on the New Hospitals Programme's website.
What will the transformation look like?
At this stage of the programme, it is not known what the new hospital facilities will look like or where they will be located. Proposals will be led by the expertise of staff, scientific data and the views of local people and patients. The programme is following a clear process to develop possible solutions for new hospitals, working with local authorities, the Government and NHS England and Improvement to approve proposals before any building work can begin.
How can local people get involved?
There are lots of ways to find out more and share your opinions about proposals for new hospitals in Lancashire and South Cumbria, from taking part in online surveys and focus groups, to becoming a member of your local NHS Foundation Trust, and more. Go to the Get Involved page of the New Hospitals Programme's website for more information, or follow the programme Facebook or Twitter, for regular updates. It's vital that local people join the conversation and have their say about the future of services.
And keep updated on Social Media