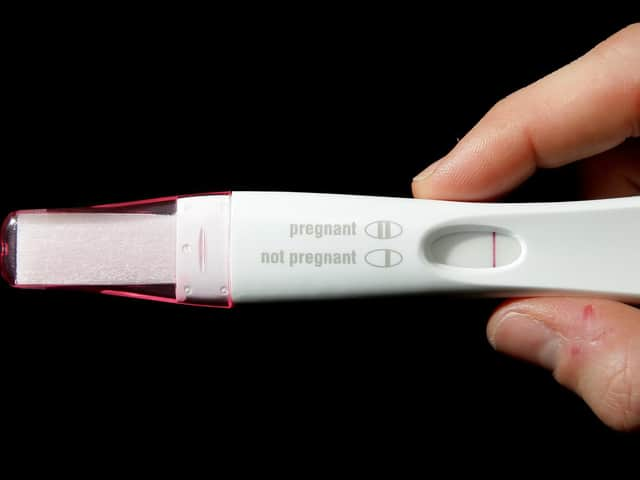 In 2019 4,050 abortions were carried out in Lancashire
With a record number of procedures performed across England and Wales last year, pro-choice charities have called for more investment to provide better access to contraceptive services and tackle long wait times.
In 2019, 4,050 abortions were carried out in Lancashire, according to Department of Health and Social Care figures.
This was a rise of 21 per cent on the number recorded in 2012, the first year with comparable local figures available.
There were 28 procedures per 1,000 women aged 25 to 29 last year, compared to just 20 in 2012.
The rate of increase for women in this category was the biggest across all age groups in Lancashire.
Across England and Wales, a record 207,384 abortions were recorded in 2019.
That was a 12 per cent rise compared to 2012, when there were 185,122, and the highest number since records began in 1968.
Women aged 30 to 34 have seen the biggest increase over this time, with the rate rising from 16 abortions per 1,000 women in 2012 to 21 last year.
However, the procedure was most common in women aged 20 to 24, with a rate of 30 per 1,000 women in 2019.
The British Pregnancy Advice Service said there were complex reasons behind the overall increase in abortions, including financial instability and uncertainty about the future.
Clare Murphy, the charity's director of external affairs, said: "Contraception alone will never prevent the need for abortion, but there is more we can do to ensure better access to high quality services – particularly when women have recently had a baby.
"These figures of course pre-date the current coronavirus pandemic, and it's already clear that the current uncertainty about the future is impacting upon women's decision making.
"High quality contraception, abortion and maternity services are essential components of women's healthcare and we must ensure those high standards are upheld as we emerge from the pandemic."
Of the women in Lancashire aged over 25 who had an abortion last year, more than half (52%) had undergone at least one procedure previously.
Jonathan Lord, medical director at reproductive health charity Marie Stopes, said the contraceptive needs of women in their 20s, 30s and 40s have been neglected in the last few decades.
He added: "The main issue is the lack of investment in contraceptive services, which has led to poor access and unacceptable waits, particularly for the most effective long acting methods, such as the implant and coil.
"This is incredibly frustrating not least because investment in contraceptive care is one of the most cost-effective public health measures. It's vital that we protect the funding needed to continue the progress made over the last 10 years and give women the contraceptive services they deserve."
While those in their 30s are having more abortions, fewer under-18s across England are undergoing the procedure.
In 2012, the rate was 13 per 1,000 women aged under 18 – but that fell to just eight last year.
Lancashire saw a smaller drop, with the rate falling from 12 to 11 over this period.
But Antonia Tully, director of campaigns at the Society for the Protection of Unborn Children, said the record-high number of abortions across England was "appalling", and showed abortion was becoming more and more normalised.
A Department of Health and Social Care spokesman said: "We are committed to maintaining a safe and caring environment for all women who need an abortion. We do want to better understand why rates in some age groups are increasing and we have commissioned the Kings Fund to undertake research to examine this.
"The findings will be considered as we take forward work on a new Sexual and Reproductive Health Strategy and set out ambitions to improve sexual and reproductive health."