'Warm hubs' to return to Lancashire this winter for those who cannot heat their cold homes
Lancashire residents who find themselves struggling to afford to heat their homes this winter will once again be able to seek warmth and company at a network of buildings that are set to open their doors to those in need of refuge.
Watch more of our videos on Shots! 
and live on Freeview channel 276
Visit Shots! now
Lancashire County Council has confirmed that it will be operating its Warm and Welcome Spaces programme for the second year running. The scheme was devised ahead of last winter, the first of the ongoing cost of living crisis. Although heating bills have reduced in the 12 months since, the energy price cap remains around £700 higher than it was at the start of 2022.
A meeting of the full council at County Hall heard that 220 places had registered as warm hubs last year, 64 of which were the authority's own libraries. Conservative cabinet member for health and wellbeing, Michael Green, said that the library facilities would be the "central focus" of the initiative again this year.
The authority last year also handed out £58,000 in grants to help fund warm spaces in 120 buildings operated by the voluntary, community and faith sectors and parish councils.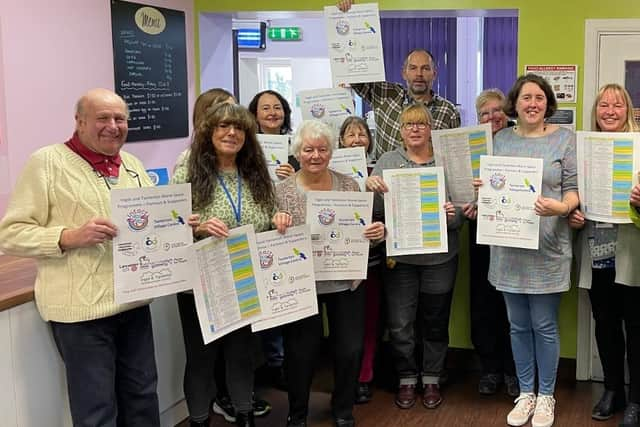 However, a motion brought by the Labour opposition group called for more substantial payments to be made to those organisations willing to run warm hubs this winter, amid claims that some were put off last time by the level of funding that was on offer.
Burnley Central East representative Sobia Malik said that the involvement of volunteer groups and charities had been affected by their already "huge" energy bills and the impact that becoming a warm hub would have on them.
Labour group leader Azhar Ali added that some places that had offered their services last year - like churches and community halls - had told him that they would be unable "to do it again for the same price" this winter.
The motion had recommended grants of £2,000 be made available for those offering the basic warm hub service - which includes hot drinks, games and books - and £4,000 for the enhanced model, which also provides hot meals to those attending.
However, the ruling Tory group put forward an amendment - which was ultimately accepted by all parties - removing the stipulated grant amounts.
Lead member for health - and Preston Rural county councillor - Sue Whittam said that the authority was aware of many organisations that operated hubs last year, but would not be doing so again - not for financial reasons, but because there was "genuinely no demand in certain areas".
County Cllr Jeff Couperthwaite - who represents Lostock Hall and Bamber Bridge - also noted that the £72,000 pot that had been created to support the voluntary sector with warm hub provision last year had not been spent in full, showing that the money had been "sufficient".
Details of this year's warm hubs scheme are expected to be brought to a cabinet meeting next month.
The Green Party's Gina Dowding, who proposed that the concept be adopted in Lancashire last year, said that only by retrofitting homes with energy efficient heating systems would the problem of cold housing ever truly be resolved. In the meantime, she said that it was vital that the hubs continued in order to protect the most vulnerable from the very real prospect of "frostbite" during the colder months.
The original proposer of the motion, Lancaster East's Lizzi Collinge, told the meeting that it was "a national scandal" that in the 21st century people should have to "shelter in public places simply to stay warm".
Meanwhile, Preston West Liberal Democrat John Potter questioned whether the Conservative group was taking the issue "seriously", given that they had also removed from Labour's motion a reference to the "ongoing cost of living criss". He said that that crisis was going to continue as a result of the fact that 800,000 people would come off fixed rate mortgage deals by the end of the year and so be exposed to the interest rate rises of recent months.
However, County Cllr Green said that the authority could be "proud" of what it had achieved with the warm hubs last year and the role that its libraries had played in delivering them.
A report to a recent meeting of the community, cultural and corporate services scrutiny committee revealed that there were almost 791,000 more visits to Lancashire County Council libraries at the height of the Warm and Welcome Spaces scheme, between November 2022 and February this year, compared to the same period in 2021/22. However, the document acknowledged that the 32 percent increase could also have been driven by users returning after having stayed away earlier in the pandemic.