Waiting list for medical diagnostic tests in Preston, South Ribble and Chorley more than doubles in four years
More than 1 in 3 people in Central Lancashire are waiting more than the six-week target time for key diagnostic tests - compared to around 1 in 25 before the pandemic.
Watch more of our videos on Shots! 
and live on Freeview channel 276
Visit Shots! now
The statistic has emerged from House of Commons Library research commissioned by the Liberal Democrats.
It also shows that the waiting list for 15 of the most common medical investigations - which include MRI scans, gastroscopies and non-pregnancy-related ultrasounds and - more than doubled between June 2019 and July this year, rising by just over 8,000 to stand at 15,226.
The NHS standard is for 99 percent of patients to undergo any test ordered for them within the space of six weeks, but across Preston, South Ribble and Chorley, 36.9 percent of people had waited longer than that in July - an eight-fold increase on the 4.5 percent who breached the target four years earlier.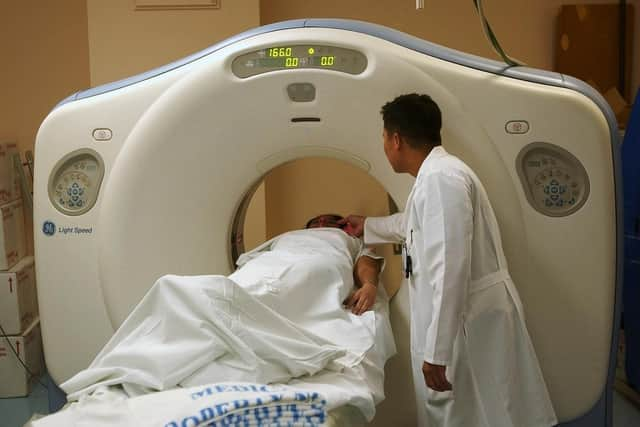 Official figures published since the end of the period analysed on behalf of the Lib Dems show that the situation has deteriorated further. As of September, 42 percent of people on the diagnostic test waiting list in Central Lancashire had been there longer than six weeks - and 2,176 of them longer than 13 weeks.
Analysis by the Lancashire Post shows that the lengthiest lists in the region are for echocardiography heart tests - with more than 1,400 patients waiting longer than three months - and colonoscopies, for which almost 200 individuals have experienced at least a 13-week wait.
Across England in September, the percentage of patients waiting more than six weeks for a test was 26.3 percent.
Preston and Wyre Liberal Democrats have called for the government to expand its network of community diagnostic centres - of which there is one for Central Lancashire at Preston Freeport, on Watling Street Road - and also to institute a legal right to see a GP within seven days.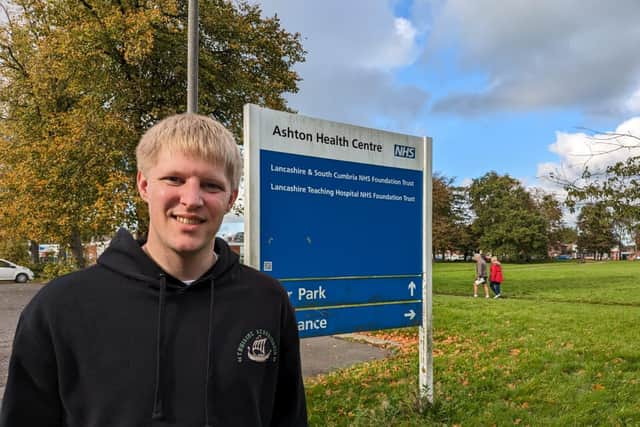 Neil Darby - the party's deputy leader on Preston City Council and candidate for the Preston constituency at the next general election - told the Post that Covid had undoubtedly played a part in the burgeoning wait for tests, but said that it did not explain the full picture.
"I think capacity is the biggest problem and funding will certainly be a large part of [rectifying] that. Brexit has also meant we have seen staff leaving the NHS at a much faster rate than previously.
"Whatever the condition, the earlier it's detected, the better your chances of dealing with it - and it's also cheaper for the NHS if they catch it sooner. It's no good us encouraging people to go and get tests if you are then waiting longer than the six-well target - it's self-defeating.
"It's also the worst time for people - once a doctor has told you you have to have [one of] these tests, it could still be nothing, but it plays on your mind that bit more than before you went to see them," Cllr Darby added.
A Department of Health and Social Care spokesperson said in response to the issues raised in this report: "Waiting lists inevitably rose during the pandemic as fewer people came forward for treatment, but we have since reduced 18-month waits by more than 90 percent from their September 2021 peak.
"We are investing £2.3 billion to transform diagnostic services and will open up to 160 community diagnostic centres across England by March 2025, with 125 already up and running and over five million additional tests so far delivered.
"Our £1.2 billion Primary Care Recovery Plan set out how we will address the challenges facing the sector, tackling the 8am rush and making it easier and quicker for the public to get the help they need from primary care.
"Our Long Term Workforce Plan will also deliver the biggest training expansion in NHS history and recruit and retain hundreds of thousands more staff."
During August 2023, the NHS nationally carried out over 2.2m diagnostic checks on over 1.4m patients.
The six-week target was introduced in March 2008, but the 99 percent standard was last met nationwide exactly a decade ago. However, in the years that followed, the figure remained at over 95 percent until the pandemic struck, when the number of tests carried out briefly plummeted and waits surged to a peak of almost 59 percent of people waiting more than six weeks in May 2020.
In the years prior to the onset of Covid, the tally of tests undertaken each year almost doubled from 995,000 in July 2007 to 1.9 million by February 2020.
TESTING TIMES
These are the 15 diagnostic tests that patients should receive within six weeks:
Magnetic Resonance Imaging
Audiology - Audiology Assessments
Cardiology - Echocardiography
Cardiology - Electrophysiology
Neurophysiology - Peripheral Neurophysiology
Respiratory physiology - Sleep Studies
Urodynamics - Pressures & Flow