'UK's richest Gypsy' Alfie Best not surprised Lancashire's 1,200 Travellers more likely to suffer bad health
Gypsy and Irish Travellers in Lancashire are more likely to report having bad or very bad health, new figures show.
Watch more of our videos on Shots! 
and live on Freeview channel 276
Visit Shots! now
The national charity Friends, Families and Travellers said trends across England and Wales where Gypsy and Irish Travellers are more than twice as likely to report poor health are a testament to "chronic exclusions" of the community from health care settings.
How many travellers live in Lancashire?
Figures from the Office for National Statistics show that the following number of people said they were Gypsy or Irish Traveller in the 2021 Census, with the percentage claiming to be have bad or very bad health in brackets: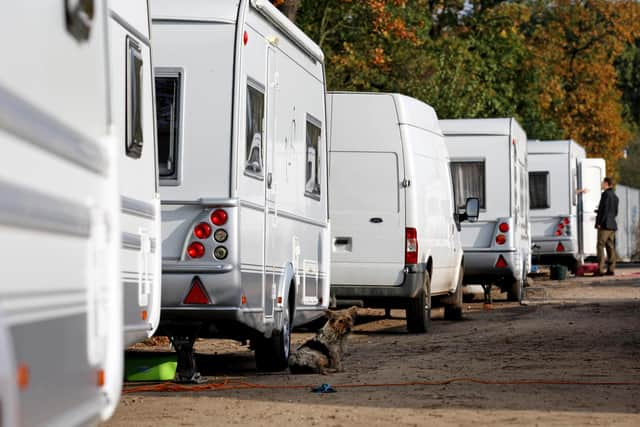 - 115 people in Preston (10 per cent)
- 236 people in Blackpool (17 per cent)
- 308 people in Lancaster (10 per cent)
- 57 people in Chorley (14 per cent)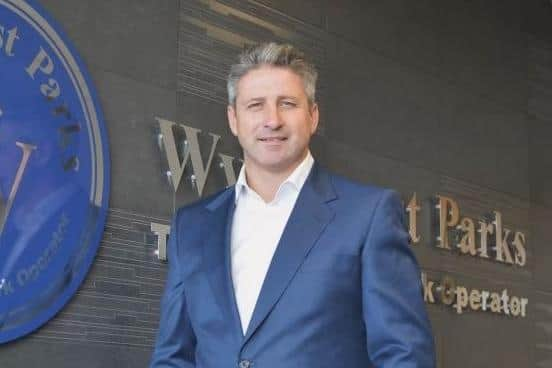 - 49 people in Fylde (10 per cent)
- 71 people in Wyre (13 per cent)
- 81 people in Burnley (9 per cent)
- 85 people in Hyndburn (19 per cent)
- 100 people in Blackburn with Darwen (13 per cent).
- 97 people in Pendle (7 per cent)
No figures have been released for South Ribble, Ribble Valley, Rossendale or West Lancashire.
How does Lancashire compare?
It follows trends across England and Wales, where 12.5 per cent of those who identified as Gypsy or Irish Travellers reported having bad or very bad health compared to 5.2 per cent of the overall population.
A spokesperson from Friends, Families and Travellers said: "Chronic exclusion from health and social care settings means that Romany Gypsy and Irish Traveller people experience the poorest health outcomes in the UK, and these findings are testament to that.
"Behind the numbers, there are generations of Gypsy and Traveller families grappling with a significantly reduced quality of life as poor health has a knock-on effect on education, employment and social opportunities.
"Health and social care providers must do more to ensure services are inclusive and able to support the needs of Gypsy and Traveller families."
Alfie Best
'Gypsy Billionaire' Alfie Best, who runs Penwortham Residential Park and was born in a caravan to a poor Romanichal Gypsy family, said he "wasn't surprised at all" by the figures.
He said: "I can categorically say that this is absolutely true.
"The suicide rate and depression in the Gypsy community is much higher than in any other setting. In the last six months, I've lost three Gypsy friends to suicide."
He added: "Look at the environment they tend to be in – no fixed abode, having to move on all the time, and it's not just affecting the people moving, it's the whole family.
"They also tend to live in a state of fear. The abuse that Gypsies receive is the last acceptable racism, even though I don't really accept the word racism, it's abuse, just abuse."
Mr Best also said that a high degree of poverty within the community, a loss of traditional jobs, living in caravans not ideally suited for the British climate, and a lack of education compound problems.
He said: "Because a number of Gypsies can't read or write, they tend not to go to the doctors or dentists.
"So to get change, we need to educate them so they do go to the doctors and get checked out."
Good health
Most people who identified as Gypsy or Irish Travellers reported being in good or very good health (72.3 per cent). However, this percentage was lower than for the England and Wales population (82 per cent).
The ONS said that while health is related to age – with younger people more likely to report better health – those who identified as Gypsy or Irish Traveller had a younger age profile than the general population. Therefore, poorer health of this group cannot be explained by age.
What does the Government say?
A government spokesperson said: "We are committed to levelling up the health of the nation so everyone can live longer, healthier lives, regardless of their location or background and we have always prioritised the NHS by backing it with the funding it needs."
They added £10 million will be provided to improve Traveller sites and provide people in the community with easier access to healthcare and education.
"Our Major Conditions Strategy will tackle the risk factors that lead to health disparities among different communities – including Gypsy and Traveller communities," they said.