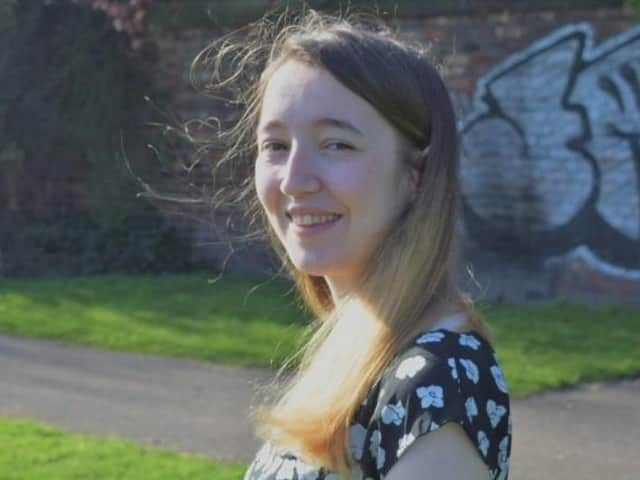 Amanda Sackville-Wiggins.
Amanda Sackville-Wiggins was diagnosed with fibrolamellar (hepatocellular carcinoma) just two days after her 21st birthday .
The illness affects one in every five million people and there are just 200 people worldwide who are diagnosed with it every year.
The cancer had already spread to her lungs and lymph nodes.
It was discovered after Amanda went to her GP complaining of stomach pains. She was referred for blood tests and a scan which identified the cancer.
However, Amanda was told that the form of cancer she had was not treatable on the NHS, and so her family - including twin sister Rhiannon and mum Pat - set up a fundraising page to try to bring in the £80,000 needed for the specialist treatment.
But sadly, after a courageous battle with the disease, Amanda passed away on March 25.
Amanda, who also has three older siblings, grew up in Howgill Avenue on Beaumont, where Pat still lives.
She went to St Joseph's Primary School and Our Lady's Catholic College before heading to Liverpool John Moores University, where she studied animal behaviour.
Rhiannon posted on Facebbok that Amanda passed away at 8.19pm on March 25.
"Words can't explain how I feel right now," she wrote. "I was so lucky to have a best friend and sister all in one. You mean the world to me. I am so proud how how strong you was. I'm so glad that you are finally not suffering any more."
Amanda's boyfriend Sam Bishop had previously described her as "an amazing, thoughtful and kind-hearted young woman" and "the kindest person I've ever met."