Student from Preston creates new app to spot early signs of dementia
A PhD student from Preston has launched a new application that tests the cognitive ability of elderly people, to help track the early signs of dementia.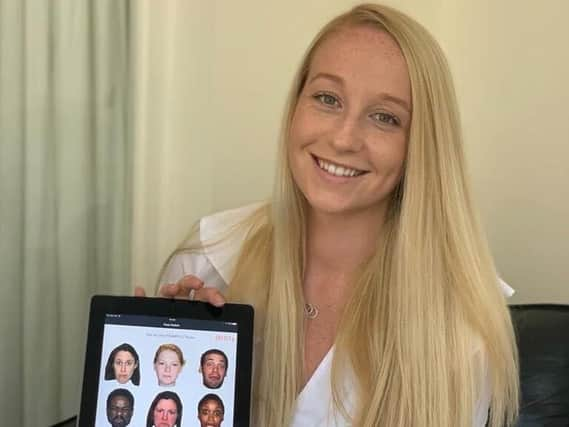 Rhian Convery, 26, from Preston, is a student at London's Dementia Research Centre and has continued her research into the illness throughout the Covid-19 pandemic.
She said she was always destined for a future in science, but that the death of her grandmother Sadie - who battled with dementia - meant she felt passionate towards researching the disease.
"I was always a nerdy scientist from a young age and studied psychology. After losing my grandma, I knew that I wanted to help in some way and contribute to the research of dementia. My grandfather is now also living with the condition so there is definitely that personal attachment there," said Rhian.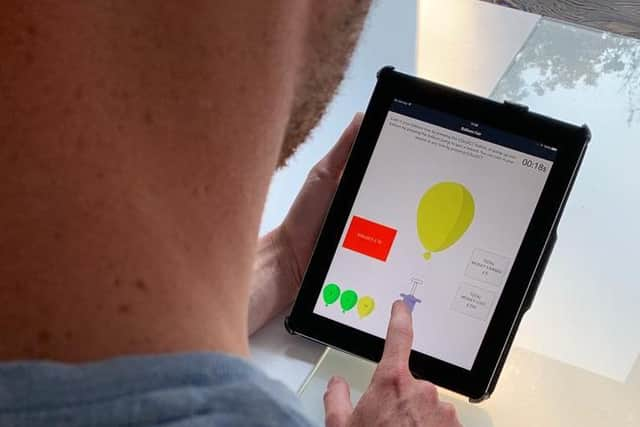 "As part of my PhD, I continued working on the Ignite app and realised it needed further development for it to be fit for a validation study. During lockdown, I worked with software development companies and have developed the new app exclusively for iPad."
Her newly developed application, Ignite, is in its testing phase, and Rhian hopes that with help from volunteers, it could be a vital tool to recognise the signs of dementia.
As part of the assessment, the application offers a series of 'game like' tasks, similar to brain training games that are developed to assess the different brain functions affected in the early stages of the illness.
Rhian said: "The app tests different functions such as emotion recognition and problem solving. One of the games identifies emotions using facial expressions that have to be matched up with the right description.
"Although there aren't any current treatments for dementia, there are preclinical trials underway. When they are eventually developed, they will be most effective in the early stages. The point of this app is to detect those signs early on and help provide research into possible treatments. After coronavirus, resources in hospitals and with GPs are spread so thinly, so apps like this can be used from the comfort of people's homes and gives people the opportunity to become involved in dementia research.
"Dementia is so common now. The prevalence is so high because everyone is affected by it in some way or another.
"We are now inviting healthy volunteers to help us test the app by taking the 30-minute test in order to set a baseline for 'normal' performance. I need lots of people from the general population to download the app and complete the assessment before we can use it to help those with dementia."
The impact of the lockdown has disproportionately affected those suffering from the disease, many of which live in residential homes and are unable to see their families.
According to a survey of dementia patients by the Alzheimer's Society, 45 per cent said that lockdown has had a 'negative impact' on their mental health.
And around half of the unpaid carers also reported that loved ones with the condition have experienced increased stress, anxiety or depression.
Hannah Churchill, Research Communications Manager for Alzheimer's Society said: "It's only through research that we can understand what causes dementia, develop effective treatments, improve care and one day find a cure. We know that changes in the brain associated with dementia may begin 15-20 years before symptoms appear.
"So while there's no cure for dementia or treatment to slow its progression, early detection and developing new treatments go hand-in-hand - bringing people into trials when treatments could be most effective - offering hope to everyone affected by dementia.
"The Ignite app is taking us a step closer to identifying the very early stages of frontotemporal dementia, the most common form of young-onset dementia.
"Research will beat dementia but we need to see much greater investment and more people to take part in studies. Alzheimer's Society has called on the Government repeatedly to commit to its pledge to double dementia research funding so we continue to see progress towards a new treatments for the 850,000 people living with dementia in the UK today."
To find out more information visit the Ignite website HERE or email [email protected]. The app is available to download from the App store on iPads.