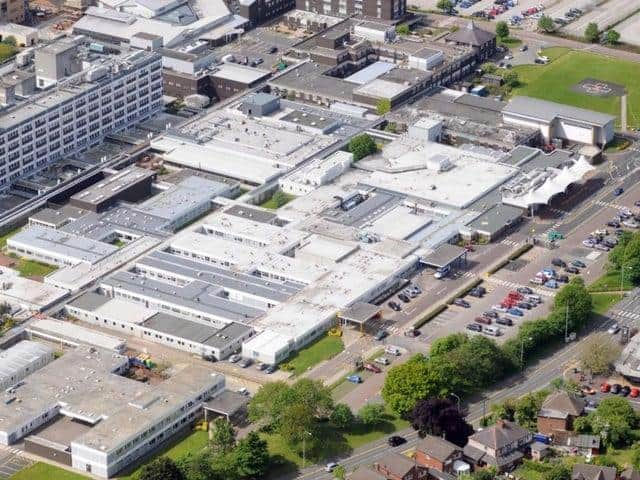 The Government is considering replacing both hospitals and either building two new ones or building a super-hospital.
A statement issued early this evening revealed the Government is considering replacing both hospitals and either building two new ones or building a super-hospital on the M6 corridor.
Both options would be subject to public consultation and would include re-provision of three community urgent care hubs and three out of hospital hubs.
South Lakes MP Tim Farron is concerned that it will mean people in Cumbria travelling much further for treatment.
The announcement by Boris Johnson set out funding for new NHS hospitals, an issue which caused huge controversy during last year's election campaign.
He confirmed funding for "40 new hospitals across England", with a further eight schemes invited to bid for future funding.
In some cases, new hospitals will be built on new sites, the Department of Health said, but in other cases, a new hospital will be built on an existing site to replace existing facilities.
No firm plans have been unveiled but Chorley MP Sir Lindsay Hoyle said he is wary about the impact for his constituents.
"I've always said that any super hospital could be good or bad for Chorley depending on where it is built," he added.
"If they go ahead and build it north of Preston somewhere, then at Chorley, we would want a 24-hour A&E and more trauma support – because we would be so disadvantaged by having a new hospital built even further away than the Royal Preston is now."
Preston MP Sir Mark Hendrick said: "On the face of it, this sounds very exciting. However, until we know exactly how much money will be allocated to Lancashire Teaching Hospitals and whether it will be for one super hospital or two hospitals, there is little to get excited about."
The Government said the package is worth £3.7 billion, with trusts that received seed funding now all fully funded to deliver 25 hospitals.
Mr Johnson said: "The dedication and tireless efforts of our nurses, doctors and all healthcare workers have kept the NHS open throughout this pandemic.
"But no matter what this virus throws at us we are determined to build back better and deliver the biggest hospital building programme in a generation.
"We are building 40 new hospitals across England to level up our NHS so more people have top-class healthcare services in their local area."
Health and Social Care Secretary, Matt Hancock, said: "We protected the NHS through the peak of coronavirus.
"Today we recommit to protect the NHS for years to come with the 40 new hospitals we will build over the next decade."
The Lancashire Post is more reliant than ever on you taking out a digital subscription to support our journalism. For unlimited access to Lancashire news and information online, you can subscribe here: https://www.lep.co.uk/subscriptions