Rise & Shine Lancashire: The mental health group paying tribute to Damian's great legacy
Rise & Shine Lancashire is a community peer-to-peer support and mental health group for people in the North West.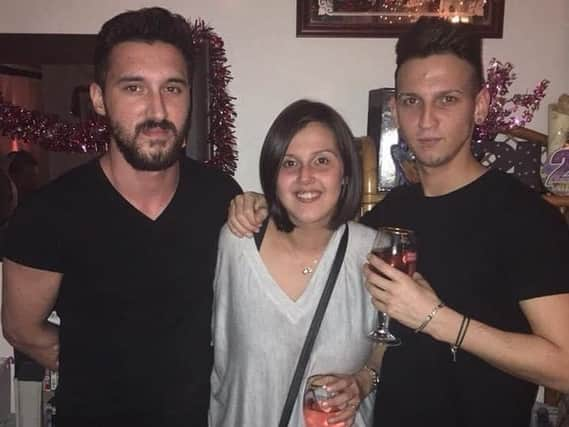 Founded in March 2019 by the family and friends of Damian Graham, who took his own life in January 2018 at the age of 29 having been grappling with depression, poor mental health, and drug addiction, Rise & Shine Lancashire's aim is simple yet powerful: to help reduce the stigma surrounding mental illness by making conversation about mental well-being part of everyday life.
Damian's brother Adam, who is chair of the group, himself went through periods of anxiety and loneliness whilst living away from home at university in London and struggled to voice those feelings, which has spurred him on to use Rise & Shine to help others open up.
"Setting up Rise & Shine has been my way of grieving and recovering from what happened," says Adam, 29, from Blackburn. "My brother did everything he could to help others and it feels like I've stepped into that role, which is tribute to his legacy."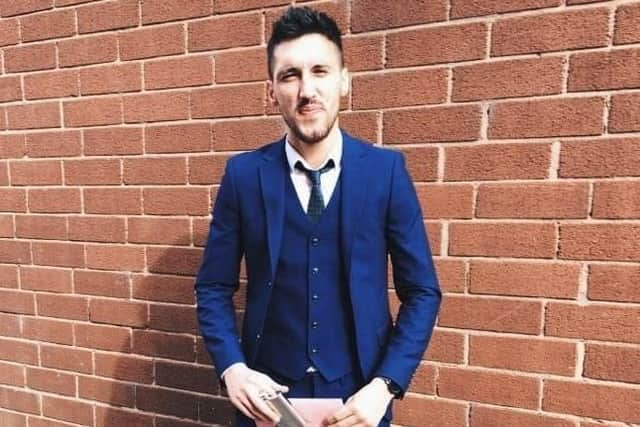 Damian's sister Nicola Redding is the group's secretary and describes her brother's passing as 'the biggest shock of all'. Realising that she never wanted anyone else to feel alone if she could help it, Nicola works with Rise & Shine in order to encourage people to talk more freely about how they feel rather than putting on a brave face in spite of things.
"Sometimes you just need somebody who you can rant to and share the day-to-day stuff to stop things building up, so being able to help people on that front is really lovely," says Nicola, 31, also from Blackburn. "It makes you feel like you're giving back and, even though we've lost my brother, it's like he's living on.
"I'm so passionate about this group and I'm excited to try and make a difference because it resonates with myself, my brother, and our mum how lucky we are to have each other," Nicola adds. "It reminds us to be thankful and we'll never judge anybody; we want people to join in."
Another thing both Adam and Nicola feel strongly about is discussing Damian's drug addiction so as to remove the stigma around substance abuse and encourage others to speak and seek help.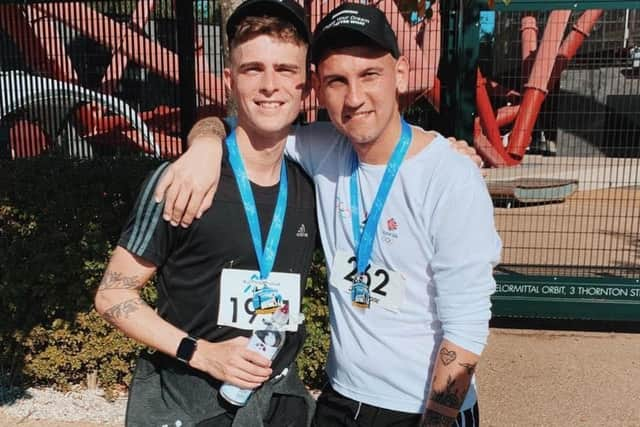 "Damian had a drug addiction which had a major impact, but that's something we never want to skirt over because it's a massive problem in society," explains Adam. "If we try and hide that, how is that going to make other people going through the same thing feel? It shouldn't be taboo."
"When anybody asks me how my brother passed away, I'm upfront about his addiction because lots of people are going through the same thing" Nicola adds. "It's nothing to be ashamed of and I hate it when people look down on people with an addiction. They're still human and it's an affliction which can impact anyone."
Prior to lockdown, the group were holding in-person meetings at The Larder Cafe in Preston but have since switched to daily Zoom meetings (details on the website) to offer people the chance to get together virtually and have a chat.
"Moving things online has allowed us to reach out and, while we'd love to be able to meet people, even a five minute chat is a massive bonus," Nicola says. "Damian was such a wonderfully giving person, which was one of the best things about him but also his downfall, because he helped everyone else before himself. That's why we're here to offer help."
Adam agrees, saying that while the current moment may feel 'unreal', being there for others is crucial.
"What we're going through is having a big impact on people's mental health, but we're all here for each other and, in numbers, we can take on anything," he says. "I feel privileged to be in a position to try and help people and there's pride in what we're doing, but I'm humbled by what I've been through.
"It's not about me, it's about helping others."