Residents in Hapton's Valley Gardens fight against incinerator plan by Enviro Fuel Ltd
Residents are campaigning against a planning application close to their homes which they fear could have a detrimental effect on their health.
Watch more of our videos on Shots! 
and live on Freeview channel 276
Visit Shots! now
And neighbours living in Valley Gardens, Hapton, believe the application to construct an embedded waste fuel gasification incinerator by Enviro Fuel Ltd could impact a wider area of Burnley if given the go ahead.
The planning application, which has been submitted by the company's head office, Lancashire Waste Recycling in Fleetwood, went before the Development Control Committee at Lancashire County Council. Two ward councillors, Jamie McGowan and Alan Hosker, attended the meeting with a local resident to put forward their case. The committee have now deferred the decision and agreed to a site visit which will take place before the next meeting in November.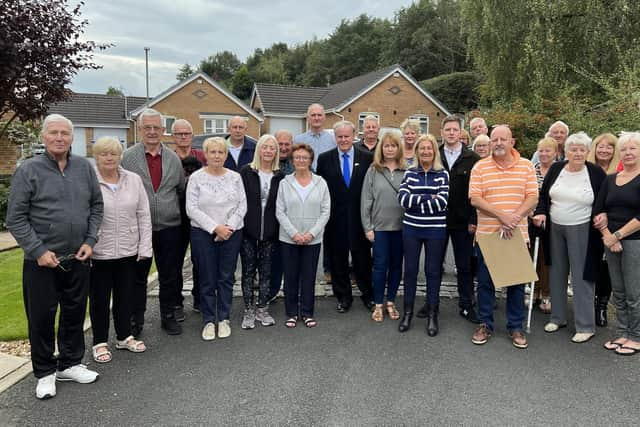 The application involves gasification which is a process that converts organic or fossil-based carbonaceous materials at high temperatures (>700°C), without combustion, with a controlled amount of oxygen and/or steam into carbon monoxide, hydrogen, and carbon dioxide.
Coun. McGowan told the Express: "From research, my main concern about this proposal is the environmental impact this process creates.
" A study conducted by the Global Alliance for Incinerator Alternatives (GAIA) in 2017 speaks of this, highlighting a "high failure rate" of commercial sites, with most struggling to produce sufficient energy to remain in business.
"It goes on to state that, "although gasification is billed in academic studies and vendor documents as a cleaner form of combustion than conventional waste to energy incineration, the data does not support this claim. While operating facilities rarely disclose comprehensive emissions data, regulatory agencies and media reports have described serious and repeated emissions violations at numerous facilities.
"The big worry is the health implications having a site like this so close to people's homes brings. It's why we're doing what we can to help those it will impact."
Commenting on the proposal County Coun. Alan Hosker, who represents the area at LCC, said:"Residents rightly don't want a site of this nature on their doorstep – if anything because of health concerns. They've already been putting up with unknown dust appearing on their windowsills and is why I'm 100% behind them.