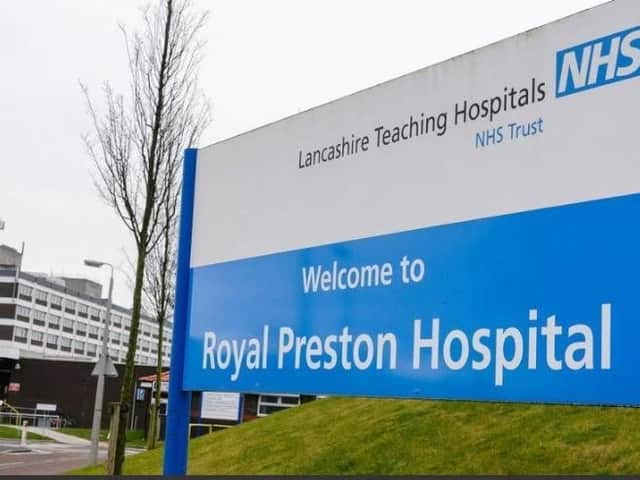 The Royal Preston Hospital where the man was treated for 55 days.
And the man, who has asked not to be identified, was said by staff to be "looking forward to going home and having scrambled eggs with tomato sauce for tea."
The patient was admitted in mid-March after testing positive for Covid-19.
His release brings the number of people discharged from Preston and Chorley Hospitals after being treated for the virus to more than 350.
Chief executive Karen Partington revealed more than 350 Covid patients have now been discharged.
Critical Care matron Jane Platt wrote on social media: "This is such a special moment for the patient, his family and all the staff involved.
"It's great to get such positive patient stories to keep us going through the tough times."
And nurse Nicola Donnelly tweeted: "This is absolutely amazing. I'm so happy he got home. My first patient."
Karen Partington, the chief executive of Lancashire Teaching Hospitals, commented: "I was absolutely delighted to hear that one of our first Covid-19 patients has been successfully discharged after more than 50 days, bringing our total discharges to more than 350.
"I'd like to thank our wonderful critical care and rehabilitation teams for all that they did for this patient and the high levels of care that they continue to provide.
"Fighting Covid-19 can be exhausting for patients, their families and staff particularly when people need critical care.
"Recovering from Coronavirus can be a long journey and support can often be needed beyond a discharge from hospital.
"A team of our specialists have produced a comprehensive web based resource which is full of practical tips and advice and is proving a real hit with patients across the country.
"If you know of anyone who is struggling please let them know about this - they just need to click on the following link: https://covidpatientsupport.lthtr.nhs.uk/."