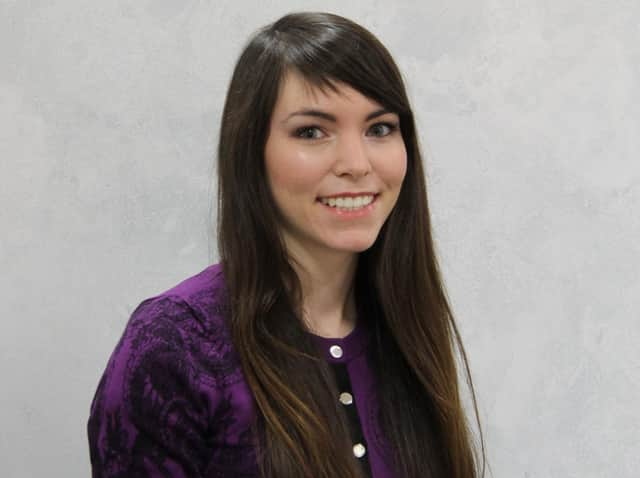 Yvonne Reddick has created a book to help people use poetry to deal with grief
Published author and acclaimed poet Yvonne Reddick has produced Poetry, Grief and Healing, which includes a collection of moving and uplifting poems by leading poets, as well as easy writing exercises to guide people through the process of writing their own poetry.
Dr Reddick, a creative writing lecturer at the University of Central Lancashire said: "Poetry plays a special role when we are bereaved.
"Many people find comfort in reading verse at funerals: poems such as Jackie Kay's 'Darling' and Dylan Thomas's 'And Death Shall Have No Dominion' can provide moments of hope after devastating loss.
The cover of the new book Grief and Healing created by Yvonne Reddick
"Poetry helps us to voice our most intense emotions."
The UCLan researcher had previously written a poetry pamphlet in memory of her father and has spent three years running writing workshops for bereaved people in libraries, hospices and museums, and for an NHS recovery college.
Many of the poems in Poetry, Grief and Healing were written especially for this project.
She added:"Grief is a shattering experience at the best of times, but whole nations are now in mourning.
"It's often difficult to talk about bereavement, and we need to break the silence now more than ever.
"I hope this book will bring some comfort to people, and encourage them to try writing. From famous authors such as W. B. Yeats to new voices like Malika Booker, there are many styles of poetry for people to choose from here.
"I'm deeply grateful to the poets for sharing their poems, and especially to publisher Adam Lowe, who has been with me on this journey from the start."
With author Adam Lowe, she edited Magma poetry magazine's 75th issue, on the theme of loss.
Poetry, Grief and Healing will be available from 30 June as an ebook and in print, from Amazon, Lulu.com and Dog Horn Publishing.