Nicola Bulley: What is perimenopause, when does it happen, what are the symptoms, and how can you alleviate them?
After the family of missing woman Nicola Bulley described her experience of brain fog, poor sleep, and headaches resulting from the HRT (Hormone replacement therapy) she was taking for her symptoms, we outline the need-to-know information about menopause.
Watch more of our videos on Shots! 
and live on Freeview channel 276
Visit Shots! now
What is the perimenopause?
When the body starts the transition to menopause by producing less oestrogen. "Once a woman is around the age of 40, most commonly, hormonal changes start happening, which is called perimenopause," explains Dr Ewa Craven, lead GP and owner of Lostock Hall Medical Centre, who is a qualified advanced menopause practitioner.
"Those changes eventually lead to menopause, which is classed as when a woman stops having periods for a year," adds Dr Craven. "Everything after that is called postmenopause where hormone levels are low but a bit more stable."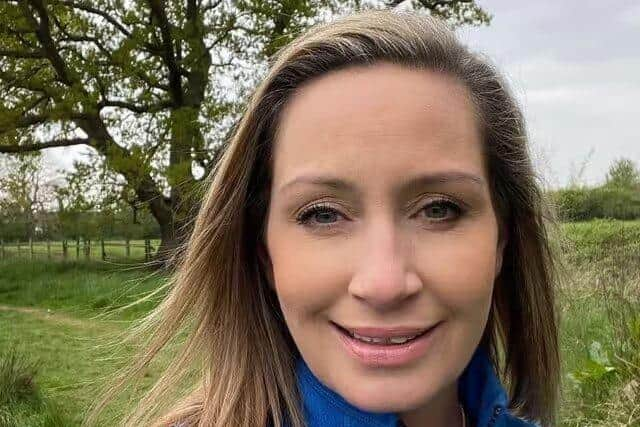 When does it start and how long does it last?
It usually occurs in the mid-40s, but can start up to a decade earlier or later. Perimenopause typically lasts around four or five years but can go on as long as 10.
Symptoms are varied and can include:
- A less predictable menstrual cycle
- Hot flushes, night sweats, and poor sleep
- Mood swings, anxiety, depression, and brain fog
- Heart palpitations, headaches, migraines, muscle aches and joint pains,
- Changed body shape, weight gain, and dry and itchy skin
- Reduced sex drive, vaginal dryness, and discomfort during sex
- Recurrent urinary tract infections (UTIs)
"Perimenopause leading up to menopause is quite a difficult time because hormone levels - oestrogen, progesterone, and testosterone - fluctuate quite a lot," says Dr Craven. "They cause havoc for the body and things can get very difficult, with the main effects being difficulty sleeping, mood regulation, anxiety, and even depression.
"There is also a big group of symptoms called vasomotor symptoms relating to the regulation of the constriction of blood vessels, which can cause one of the most commonly-recognised symptoms: hot flushes and night sweats," she adds. "But not every woman will experience them straight away and some never do.
"Another group of symptoms relate to skin and hair disturbances - itchy skin and dry and brittle hair; I've had women present to me after their hairdresser noticed a difference in their hair, for example - while another relates to a loss of libido and general drive and motivation to do things which a person may have previously enjoyed.
"Then there's also joint and muscle pains and weight gain, which can lead to a lack of confidence and a situation where a person stops liking herself as much as she did. A lot of women describe it as not feeling themselves or as if they've lost their spark."
Are there ways to alleviate the symptoms?
HRT (Hormone replacement therapy) can help regulate oestrogen levels and antidepressants can help with anxiety and depression, but other ways to improve matters include cardiovascular and weight-based exercise, spending time outdoors, refraining from smoking or drinking, talking to others who are also perimenopausal, and having a regular sleep routine.
"Exercise is a very big part of making us feel better by releasing endorphins and keeping us healthy," explains Dr Craven, who recommends yoga and Pilates to promote bone strength. "Nutrition also plays a very big part, as do relaxation and mindfulness: there's evidence that cognitive behavioural therapy and psychological intervention helps for some menopausal symptoms.
"Menopause symptom trackers can help women recognise what's happening to them," adds Dr Craven, who is keen to promote more general awareness of perimenopausal symptoms so that women are more aware of how their bodies are changing. "Whatever interventions you make during perimenopause are an investment in your future health.
"Being healthier also carries so many other general health benefits related to things like a lower risk of cancer and cardiovascular disease," she adds. "For anybody going through menopause, please don't feel alone and like the help isn't there. Speak to your doctor and hopefully most women will have their health needs addressed."
When does perimenopause end and menopause begin?
When oestrogen levels are low enough to stop periods continuously for 12 months. Once this has occurred, one enters postmenopause.
The time after menopause has occurred. Once this happens, you're in postmenopause for the rest of your life and you are no longer ovulating, meaning that your reproductive years are behind you. Perimenopausal symptoms become milder or vanish completely, but people continue to experience menopausal symptoms for a decade or longer after menopause.
"Menopause doesn't just affect the person who lives with the symptoms, it affects everyone around them," Dr Craven says. "Menopause affects 49% of us directly and the other 51% indirectly, so managing it properly is a population health issue and something which should be done on a much larger scale."