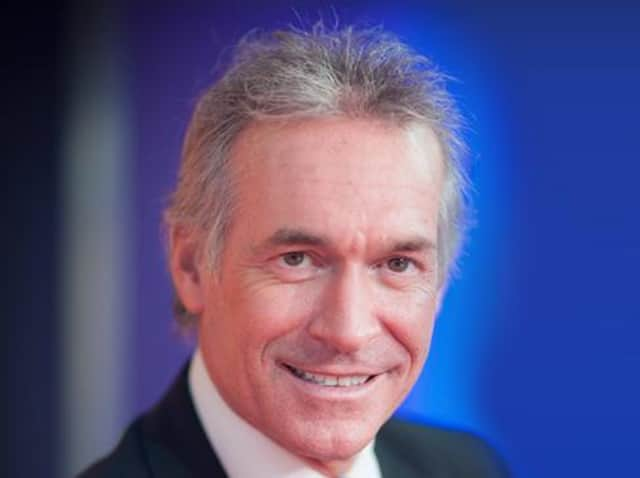 Dr Hilary Jones.
The Health Business Awards are now in their 11th year and have established a reputation for recognising excellence in the National Health Service. This year's awards were held live online on Thursday December 10 and presented by GP and TV presenter, Dr Hilary Jones.
UHMBT's commendation was in relation to Westmorland General Hospital being honoured as a National Joint Registry (NJR) 'Quality Data Provider' after successfully completing a national programme of orthopaedic data audits.
The NJR named the Trust as a 'Quality Data Provider' a few weeks ago after meeting a series of six ambitious targets during the audit period 2019/2020. The 'NJR Quality Data Provider' certificate scheme was introduced to offer hospitals a blueprint for reaching high quality standards relating to patient safety and to reward those that have met registry targets in this area.
Beverley Foy, Assistant Service Manager for Trauma and Orthopaedics and Alison Hawcroft from the Theatres team at WGH, worked hard with the rest of the team to ensure that all targets were met within a set timeframe.
Beverley said: "We are delighted to have been Highly Commended in the Health Business Awards for our work on the National Joint Registry. It has been an excellent team effort and a great end result. Everyone has worked extremely hard on auditing the data and making sure that everything is correct. The entire team is doing a fantastic job in making sure that all of the data is up to date. I'd like to thank everyone for their hard work."
Sue Smith, OBE, Executive Chief Nurse and Deputy Chief Executive of UHMBT, said: "To be Highly Commended in the Business Health Awards is a wonderful achievement for the whole team and I would like to thank them all for what they have achieved."