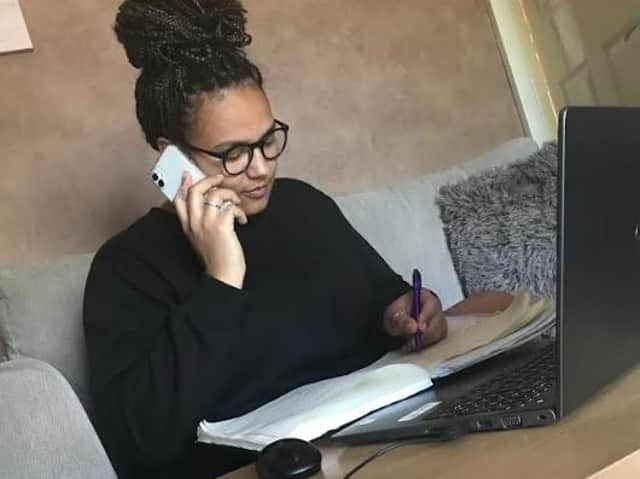 Tasha Cowperthwaite is one of the specialist advisers helping tenants.
Staff at the city's Community Gateway Association say their support hub has handled almost 500 requests from tenants concerned about how the restrictions are affecting their lives.
Issues include families struggling to buy food or get to the shops, others with job worries or concerns about mounting utility bills and those who are self-isolating or shielding who might be unsure how to get medication.
"At CGA we strive to put customers at the heart of everything we do," said Sian Coulton the community engagement team manager.
"When we heard some of the concerns were ringing in with it seemed a common sense next step to get the facility set up and quickly."
Tasha Cowperthwaite (inset), one of the specialist advisers, said: "We've had a real mix of support needs come through and it's been good to be of practical help.
"Some people sadly feel isolated and we have a great relationship with our partners at the Lancashire Volunteer Partnership who can arrange befriending services for them."
CGA tenants can phone 0800 953 0213 or visit: www.communitygateway.co.uk/coronavirus.