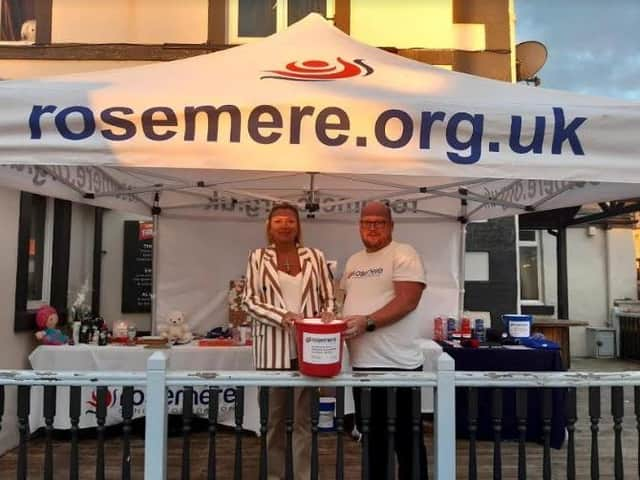 Gina with Ian Crowther at the Dog Inn, Whittle-le-Woods
Actress and singer Tricia, best known for her long-running role of Gina Ward in Heartbeat, was among those to take to the outdoor stage at Whittle-le- Woods' Dog Inn that also raised £150 for Rosemere Cancer Foundation.
Among those attending the event was Rosemere Cancer Foundation supporter Ian Crowther (pictured with Tricia), of Chorley, who represented the charity at the event.
He helped to organise a socially distanced, modified tombola!
Rosemere Cancer Foundation works to bring world class cancer treatments and services to cancer patients from throughout Lancashire and South Cumbria being treated at Rosemere Cancer Centre, the region's specialist cancer and radiotherapy treatment centre at the Royal Preston Hospital, and at another eight local hospital cancer units across the two counties, including that at Chorley and South Ribble Hospital.