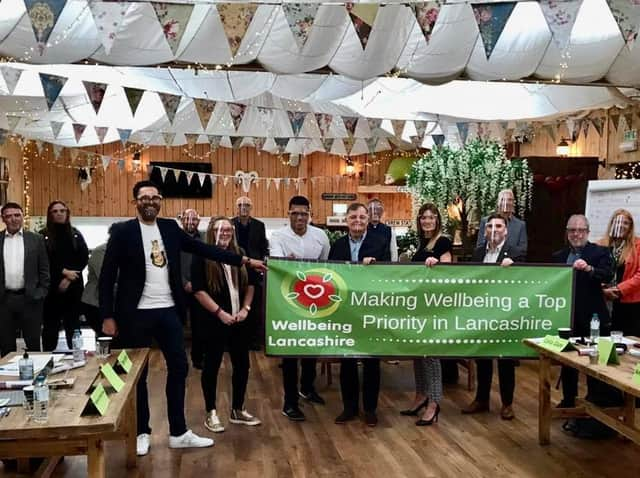 Wellbeing Lancashire has been launched to help make health a top priority in the county.
The founding members of Wellbeing Lancashire welcomed other providers across the private, public and third sectors of the county to its team yesterday at a special online event.
The community interest company is on a mission to help make health and positivity a top priority in the region.
Co-founder, Lee Chambers, who owns Essentialise, said: "Wellbeing Lancashire membership will not only allow well-being providers to join the collective of amazing well-being services that our county has available; they will become part of a collaboration which we need to face the future challenges together."
Steve Fogg, chairman of the Lancashire Enterprise Partnership and new leader of the Seed Alliance, introduced the virtual event, which included a live tour of the new Health Innovations Campus at Lancaster University.
There was also a Q & A panel with guests: Talib Yaseen OBE, executive director of transformation for the Lancashire & South Cumbria Integrated Care System; Professor StJohn
Crean, pro-vice chancellor (Research, Innovation and Enterprise) at the University of Central Lancashire; Duncan Sandford, managing director of Digital Lancashire; and Adrian Leather, CEO of Active Lancashire.
Steve Fogg said: "There is an inescapable link between our health and the economy. In Lancashire the inequality of health has created a gap with the rest of the UK that must be levelled. I believe that what Wellbeing Lancashire is looking to achieve, and their collaborative ethos, are engaging and will help provide a platform to fuel our local economy's recovery."