Fast food brain drain – UK's takeaway culture under fire as mental health concerns rise
Take a stroll down any high street in the UK and you'll be greeted by the all-too-familiar scents of sizzling donner kebabs, bubbling pizzas, and crispy fried chicken. But behind the tantalizing aromas lies a potential threat to the nation's cognitive well-being.
Watch more of our videos on Shots! 
and live on Freeview channel 276
Visit Shots! now
Brain health scientist Professor Michael Crawford paints a grim picture in his latest work, "The Shrinking Brain," where he reveals a significant reduction in human brain size over recent years. Backing up his claim, studies from around the globe, including one spearheaded by Norwegian researcher Ole Rogeberg, signal a steady drop in IQ scores and a rise in mental health issues – trends mirrored in countries like Denmark, Britain, France, and several others.
The culprit, according to these studies? A seismic dietary shift away from essential fats towards a carb and sugar-heavy regime, spurred by outdated beliefs about diet and heart disease. This nutritional misstep, they argue, could be costing us not just our physical health but our very intelligence, with an average seven percent drop in IQ per generation.
Professor Crawford's stance is unequivocal: our brains evolved on a diet rich in omega-3 fatty acids, the kind found in abundance in aquatic environments. Today's fast-food staples are dangerously devoid of such nutrients, which were instrumental in our cerebral development.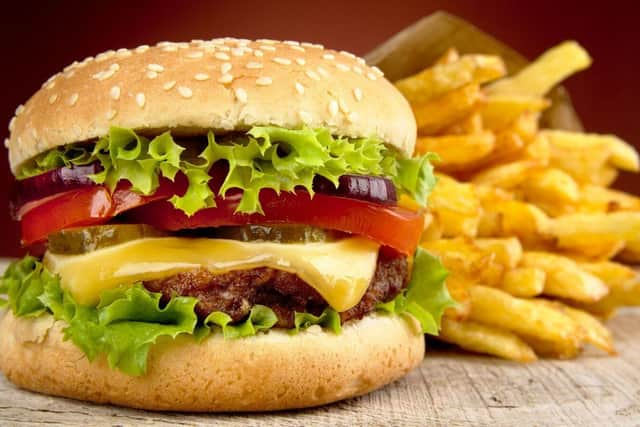 Thomas Riley, an expert in the field of nootropics at Nootroedge, who weighs in with a crucial perspective. "What we're seeing is a disconnect between our evolutionary dietary needs and the modern-day food landscape," Riley explains. "Nootropics can certainly play a role in enhancing cognitive function, but they can't replace the fundamental building blocks of brain health."
Riley points to the UK's love of fast food – donner kebabs dripping with fats, pizzas loaded with processed ingredients, and fried chicken bathed in hydrogenated oils – as a significant part of the problem. "These foods may offer convenience and comfort," he says, "but they're not providing the nutrition our brains need. It's like fueling a high-performance car with the wrong kind of petrol."
The experts are clear: to reverse the tide of cognitive decline, we must realign our diets with our biological heritage. It's time to reintroduce omega-3-rich foods like fish and seafood to our plates and rethink our takeaway tendencies. As Professor Crawford and Thomas Riley both warn, without a dietary turnaround, we're on the fast track to becoming a nation where 'fast food' could lead to 'slow brains'.