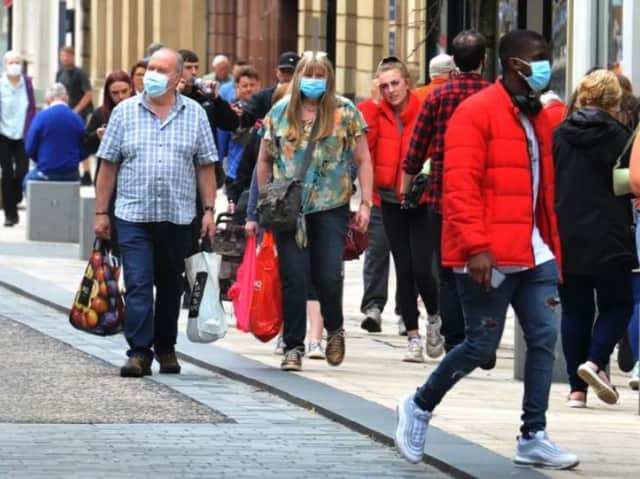 Preston will have to stay in local lockdown after a rise in Covid cases
The Government has decided not to lift restrictions across the city after seeing the infection rate almost double in just six days.
Yet, while the strict measures will remain in place, the Government has announced bowling alleys, indoor play areas, casinos and skating rinks in areas under local lockdown will be allowed to re-open on Tuesday.
Optimism a week ago that Preston would soon be crossed off the list of "areas of intervention" has been dashed by a sudden upturn in the numbers of people testing positive. Nine areas of the city have shown an increase, compared to just three the previous week.
A weekly media briefing yesterday afternoon which was expected to announce the local lockdown would remain in place was called off . But a statement was issued later which revealed Preston would remain restricted.
The rising case numbers in the city over the past week made lifting restrictions impossible at the current time.
The sudden spike has come as a huge disappointment to health chiefs who had thought Preston was heading in the right direction.
Last weekend Lancashire's chief medical officer Dr Sakthi Karunanithi said he was hopeful that local restrictions could be lifted across the city "within days."
But suddenly a falling graph became a rising one, with cases going up steadily from 19.7 per 100,000 population to 36.7.
The upturn was even more dramatic in Rossendale where local restrictions were lifted two weeks ago. There the figures shot up from 15.4 to 64.4.
Numbers released yesterday showed there were 62 new cases in 24 hours in Lancashire - 12 of them in Blackburn with Darwen, 10 in Preston and nine in Burnley.
But there have been no Covid deaths in the county's hospitals for the past 10 days.