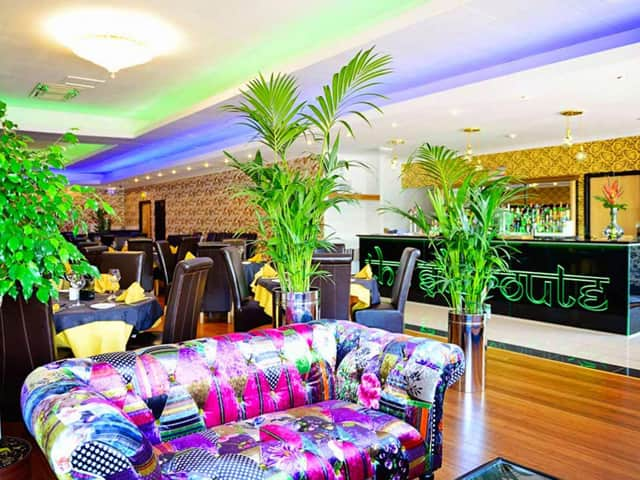 The Silk Route which has only take one booking for Friday and Saturday
One venue said it had only received one booking for Friday and Saturday, while others said business was good.
One of the main restrictions of the new measures is not socialising with people you do not live with in other indoor public venues, such as pubs and restaurants.
Preston BID manager Mark Whittle said it was a little too early to tell its effects on the restaurant trade, as restrictions were only imposed on Friday and EOTHO only operates Monday to Wednesday.
However, he said: "The Eat Out To Help Out scheme has provided an important boost to the leisure sector this summer.
"Over 80 city centre venues have registered for the scheme; the feedback from many is that it has been a lifeline.
"Typically August is a quieter month, and with Covid 19 still having an impact on confidence, the scheme has been a timely support mechanism for hospitality venues, with many reporting an increase in mid-week trade".
Simon Noble, owner of The Ginger Bistro, Garstang Road, Fulwood, said it was not hitting his business.
"In volume people that are cancelling, we're filling those tables after others have cancelled
"The phone's not stopped ringing."
He added: "Flexibility is the problem with one or two households from last weekend."
He said room outside had been found for customers or that bookings have been cancelled.
Roberto Quaglia, of The Theatre Bar and Grill, Theatre Street, said the lockdown seemed to be having little affect on the venue.
He said: "We are quite busy, Monday, Tuesday, Wednesday - last week as well (before lockdown).
"People are still coming out. They're making bookings, they have to make bookings anway."
However, Ali Enayet, of The Silk Route, Strand Road, Preston, said the 'eating out' scheme was popular but that it was being affected by the lockdown in general, which was hitting business.
He said: "Obviously bigger tables have cancelled.
"It's not just 'eating out'. They were cancelling all weekend - weekends are quiet."
He said bookings were well down.
"I've got one table booked in this weekend - that's one table Friday and Saturday.
"Normally it would be a lot more.
"'Eating out' is busy because people are getting the benefit of the discount but it has been affected if you've not got big tables."