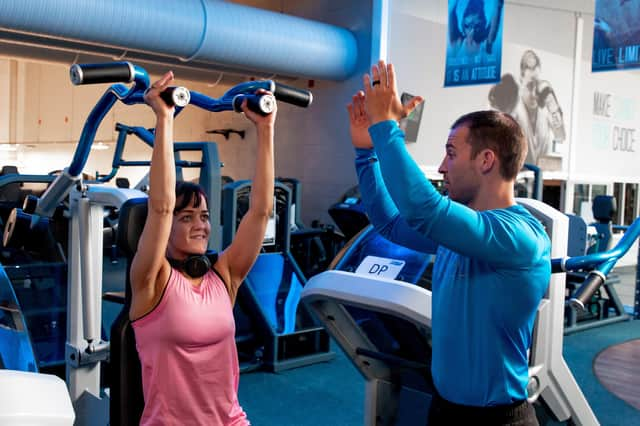 Health club boss thinks of exercise as a wonder drug – and wants to help people feel the benefit
The team at 3-1-5 in Lancaster pride themselves on being more than just a gym, instead being a lifestyle choice and support system to help you get moving, feel motivated and ultimately feel healthier.
Sean Thornton, Owner and Director at the popular Health Club, said that Covid has taken its toll on many people in the area over the last two years.
"For some people they've become more sedentary working from home. Even just no longer walking to the bus stop for the commute, or not walking from a car park to an office has been a big change for thousands of people," he said. "and that lack of physical exercise isn't healthy.
Call today to find out about the latest health club offers
"For those people, increasing their fitness levels will boost their mental and physical wellbeing, as well as getting them out of the house and meeting people at the club."
However, many people who caught the Coronavirus infection have been left with short or long term issues, so much so that local NHS services have set up a Long Covid clinic to help improve outcomes.
Over 370,000 people in Lancashire have suffered from Covid since the pandemic began, and for people left with health implications it is always advisable to seek professional medical advice before embarking on any fitness regime.
Luckily, most people are not so severely affected, and Sean said that a return to a gym could help them improve their general fitness.
He said: "We have the exercise professionals to support you on your journey, with our team having a broad range of expertise, and specialist fitness knowledge to help."
With studies showing people who have a regular fitness routine develop more antibodies, which in some cases make vaccines more effective, it's easy to see why fitness professionals are on a mission to help.
Sean added: "Those who exercise have a greater resistance to Covid and can be more asymptomatic, or have better, faster recovery rates."
In fact, he calls exercise a 'wonder drug', and has a favourite saying from Robert Butler of the National Institute on Aging: "If exercise could be packaged in a pill, it would be the single most widely prescribed and beneficial medicine in the nation."
Sean added: "We want to help people help themselves, to move more, feel better and have more motivation."