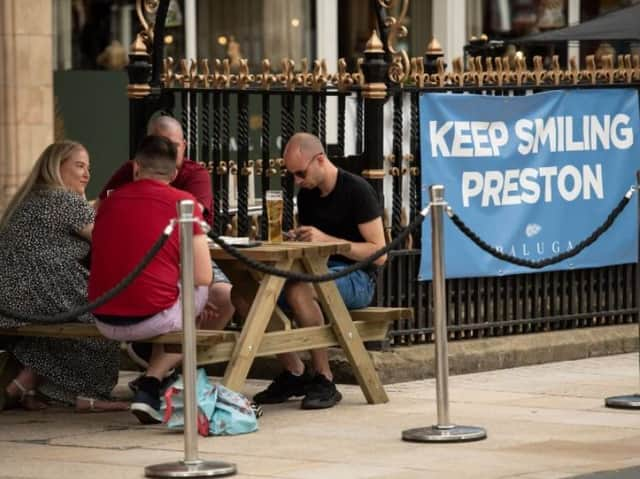 Local lockdown restrictions will stay in place across Preston despite a fall in cases.
Health Secretary Matt Hancock is expected to announce tomorrow that some councils will be allowed to relax the rules in some parts of restricted areas where infection rates are very low.
But even though rates in Preston are now falling, the council has decided to stick with its blanket action across the city until the virus is under control.
Local restrictions were put in place on August 8 and look set to continue at least for the short-term.
"Coronavirus continues to affect everyone in Preston and while cases are still being recorded across the city we will not request that specific areas have restrictions lifted," said council leader Coun Matthew Brown.
"We're determined to fight this virus together as a city and, thanks to the efforts of our communities, cases are moving in the right direction.
"We're hopeful that they will soon fall to a level where these restrictions can be lifted for everyone, but we need people to keep up the good work, to follow the regulations and to get themselves tested."
Public Health England says the latest figures show cases are falling since local lockdown.
"I am extremely proud of how well Prestonians have stepped up and taken the necessary precautions to help stop the spread of coronavirus in the city," said Coun Brown. "Please still do your part and help us protect all our residents. Let's do it for Preston."
Dr Sakthi Karunanithi, LCC's Director of Public Health added: "I am very pleased with the latest data - it demonstrates that we are heading in the right direction.
"Well done to all Prestonians for your support so far, but it is not over yet and we still need your help."